Leadership & Management Courses in Adelaide
Top Result

New Leader
2 Days + 12 Months of Online Resources
Adelaide, Brisbane, Canberra, Melbourne, Sydney

Graduate Certificate in Management
Duration: 4 months full-time study Structure: Online format or Blended. Delivery : Online Online learning provides flexibility and convenience, which is great for anyone constrained by time or distance. You can complete your qualification when it suits you and at your own pace. And studying online doesn't equate to studying alone. You'll have access to unit introduction videos, regular webinars and our unique virtual campus . This state-of-the-art online learning management system offers a 'community' approach to self-directed study where you can share experiences, ideas and questions through integrated features such as chat forums, live chat, and links with social media platforms. Blended Learning If it suits you better you can take a blended learning approach, mixing face-to-face and online options to suit your situation at any given time. There are no restrictions on which study option is chosen and you can switch between them as needs dictate. Note: availability of the blended learning approach is dependent on the unit and location
Adelaide, Brisbane, Melbourne, Perth, Sydney

Graduate Diploma in Management
Duration: 8 months full-time study Structure: Online or Blended. Online Online learning provides flexibility and convenience, which is great for anyone constrained by time or distance. You can complete your qualification when it suits you and at your own pace. And studying online doesn't equate to studying alone. You'll have access to unit introduction videos, regular webinars and our unique virtual campus. This state-of-the-art online learning management system offers a 'community' approach to self-directed study where you can share experiences, ideas and questions through integrated features such as chat forums, live chat, and links with social media platforms. Blended Learning If it suits you better you can take a blended learning approach, mixing face-to-face and online options to suit your situation at any given time. There are no restrictions on which study option is chosen and you can switch between them as needs dictate. Note: Availability of the Blended learning approach is dependent on the unit and location
Adelaide, Brisbane, Canberra, Mackay, Melbourne, Moranbah, Sydney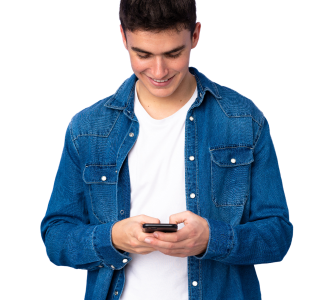 Want personalised course recommendations?
Skip the browsing. The Navigator tool will find the best courses for you based on your goals and ideal course criteria.
Get My Personalised Courses
FAQ
Why study in Adelaide?
Adelaide is an amazing city to study in if you're looking for top-tier education, low living costs and a happy community. 
You'll be content living and studying in this beautiful Australian city. It's known as one of the happiest cities in the world, which means you'll be able to nail a balance between the stress of study and enjoying peaceful, fun activities.
Is Adelaide expensive for students?
Adelaide is actually the cheapest city in Australia to study in. Your living costs in Adelaide will be around 7% less than in Perth or Brisbane, and a massive 19% cheaper than in Melbourne or Sydney. 
Rent is very student-friendly here, averaging $213 per week (44% cheaper than the national average).
Where do students live in Adelaide?
There are heaps of living options for students in Adelaide, you'll be spoilt for choice. Some of the most popular student living arrangements include:
Managed student apartments

Residential colleges (on campus or off-campus) 

Halls of residence

Hostels

Private rentals

Homestays