Computer Network Professionals
Computer Network Professionals research, analyse and recommend strategies for network architecture and development, implement, manage, maintain and configure network hardware and software, and monitor and optimise performance, and troubleshoot and provide user support.
---
Job Growth
The number of Computer Network Professionals working in Australia is expected to increase by 15.8% by 2019
Education Level
99.9% of Computer Network Professionals have gained a qualification at a Year 12 level or above
Most Important skills for a Computer Network Professional
Using logic and reasoning
Operation and Control
Determining how a system should work
Writing computer programs for various purposes
Key Statistics for Computer Network Professionals
How do I become a Computer Network Professional?
Entry level Networking courses generally don't carry any pre-requisites. So, if you are just starting out and haven't got any experience, this is where you should look.
Certificate IV in Information Technology Networking
MCIP Server Administration
Progress your career
If you are looking to take the next step in your Networking career, look to a Diploma or Bachelor Degree. Diplomas can be used as a pathway program if you aren't ready to step straight into a Bachelor.
Diploma of Information Technology Networking
Professional Networking/Systems Packaging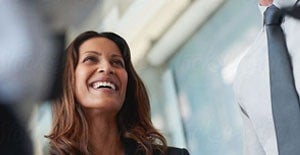 Check out all of the Networking courses and discover the perfect direction for you.
More
Networking Jobs