Dental assistant job description
Let's get real. Job information online can often be overly optimistic — conveniently glossing over the raw bits. But when you're making decisions about your future, you need all the facts.
That's why we anonymously surveyed dental assistants about their job, with hopes of getting an honest insight into what it's really like.
While we did our best to ensure respondents were Australians and verified their job titles with proof of employment, we can't guarantee complete accuracy — or that your experiences in the field will reflect theirs. So, we suggest that you take these insights as a guide only and try to talk to people in the field before making an important decision.
A dental assistant helps dentists perform their duties by preparing equipment for dental procedures, as well as cleaning up afterwards and passing instruments to the dental practitioner. A dental assistant also greets patients and is a first point of contact, and helps with administrative tasks.
Tasks and responsibilities for a dental assistant
A dental assistant provides critical support to dental practitioners in dental treatments and assists in the dental clinic's day-to-day running. So, what does a dental assistant do every day?
Dental assistant duties can include:
Greeting patients as their first point of contact 
Assisting dentists with dental procedures and treatments
Sterilising dental equipment and setting up treatment areas
Dental health and dental care education for patients
Helping with practice administration
Clinic and waiting area housekeeping
Scheduling appointments
Processing X-rays
How to become a dental assistant
To enhance your job application, get confidence in the industry and gain skills in dental assistance, there are some practical steps you can take.
Adhere to immunisation requirements

Make sure you are up-to-date with the immunisations needed to work in a dental clinic. Although vaccination is not mandated, many clinics have their own policies in place to ensure the safety of their staff and clients.
Pathway options
An initial role in dental assisting is a solid platform to boost your career and provide opportunities in other facets of the dental industry.
Some career pathways could be:
Explore related qualifications
Certificate III in Dental Assisting
Study method
In-class
Online
This course teaches you skills to assist a dentist, dental hygienist, dental prosthetist, dental therapist or oral health therapist. Develop skills in infection control, practice administration and supporting quality and professionalism in the dental sector.
The average course duration is one year, can be delivered in-class, online and in a practice-based environment and requires at least 250 hours of on the job training. Payment plans may be available for course fees.
7 providers offer this course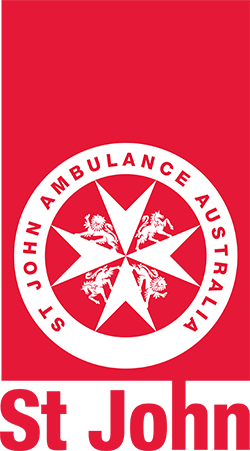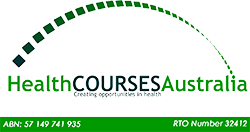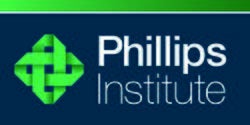 Certificate IV in Dental Assisting (Oral Health Promotion Specialisation)
This qualification meets the requirements for those who want to provide an advanced level of assistance to a dentist, dental hygienist, dental prosthetist, dental therapist, or oral health therapist.
This course has radiography as an elective and, if selected, gives you an edge over other job applicants. Be aware that jurisdictional legislative radiation licensing requirements may apply to candidates.
A 250-hour work placement is required for this qualification, and most course providers have specific requirements to enrol.
The average course duration is one year, and you can study with various methods, including online and in-person. Payment plans may be available for course fees.
1 providers offer this course
Related subjects
The health sector always needs more proactive, empathetic and enthusiastic new workers. Roles in this field are plentiful and come in many shapes and sizes.
Related articles
A job as a dental assistant might be exactly what you are looking for. For more industry insights, information on roles in the healthcare industry and career tips, you can get stuck into these resources.
Reviews
Reviews are from Australian workers with this job title or a very closely related one.
Is this your job title?
Share your thoughts and help people decide if this job is right for them.
Overall rewarding career but stressful when understaffed.
What are the best parts of the job?
Gaining knowledge in the dental industry as a dental nurse is rewarding, and it's awesome having the opportunity to work with other Professional Dental Associates within the industry. It's a great long-term career.
What's the most challenging part?
Working in a dentist clinic with low dentist to patient ratio is stressful. It can be dangerous for patients as well.
Organisation size
5-19 employees
Specialisation
Head dental assistant
Helping clients feel their best makes this a rewarding job.
What are the best parts of the job?
Making people feel better about their appearance is so rewarding. I love it when people leave the clinic happy.
What's the most challenging part?
Time management is sometimes a struggle, but it's something you can get better at!
Organisation size
5-19 employees
I enjoy the communication aspect and helping clients.
What are the best parts of the job?
Communication with clients and my colleagues is really fun. I love getting to know patients and doing everything I can to help them.
What's the most challenging part?
Helping patients isn't always easy. Some people can be challenging, and other times you're not able to meet a patient's expectations.
Qualification
Advanced diploma
Organisation size
20-199 employees