IT project manager job description
Let's get real. Job information online can often be overly optimistic — conveniently glossing over the raw bits. But when you're making decisions about your future, you need all the facts.
That's why we anonymously surveyed IT project managers about their job, with hopes of getting an honest insight into what it's really like.
While we did our best to ensure respondents were Australians and verified their job titles with proof of employment, we can't guarantee complete accuracy — or that your experiences in the field will reflect theirs. So, we suggest that you take these insights as a guide only and try to talk to people in the field before making an important decision.
IT project managers are responsible for managing the entire lifecycle of technology projects, from inception to delivery. You'll collaborate with cross-functional teams, including developers, designers, analysts, and stakeholders, to ensure that projects are completed on time, within scope, and within budget.
Tasks and responsibilities for an IT project manager
The responsibilities of an IT project manager include:
Defining project scope, goals, and deliverables in collaboration with stakeholders
Creating detailed project plans, including tasks, timelines, and resource allocation
Leading and motivating project teams, ensuring clear communication and coordination
Identifying and managing project risks, issues, and changes
Monitoring project progress and ensuring adherence to timelines and budgets
Conducting regular status meetings and providing updates to stakeholders
Managing project documentation, including requirements, specifications, and reports
Ensuring the quality of deliverables through testing and quality assurance processes
How to become an IT project manager
The responsibilities of an IT project manager include:
Develop Project Management Skills

Learn project management skills through courses, certifications (such as PMP or PRINCE2), and practical experience in managing smaller projects.
Pathway options
Project management jobs are the perfect launchpad for a new career. With the experience gained in your initial job, or further study undertaken, there are plenty of directions you can take in your career.
Possible career pathways could be:
Mid
Project Manager

IT Delivery Manager
Explore related qualifications
The best way to prepare yourself for a role in project management is to gain a IT project manager qualification.
Certificate IV in Project Management Practice
A Certificate IV in Project Management Practice equips you with the skills you need to enter project management in any field. This course will give you the confidence to work autonomously and apply project management skills and knowledge in a wide variety of contexts. You'll learn fundamental skills in project scoping, scheduling and quality planning, helping you to ensure your projects are finished successfully on time and to budget and take your first steps into a project management career.
1 providers offer this course

Diploma of Project Management
Whether you're looking to start your career in project management, or you already work in the industry and are seeking to validate, verify and further develop your knowledge, this nationally recognised course equips you with the skills you need for daily work. You can study online and continue your current work and life.
3 providers offer this course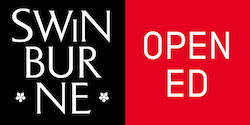 Prince2 Foundation
Study method
In-class
Online
PRINCE2 is a globally recognised project management methodology and the purpose of achieving the foundation certification is to confirm you have sufficient knowledge and understanding of the PRINCE2® method.
By successfully completing the PRINCE2 Practitioner, you'll be recognised as having expertise in using PRINCE2 practices in your projects and the knowledge to tailor PRINCE2 to every project management scenario.
7 providers offer this course