Business analyst job description
Let's get real. Job information online can often be overly optimistic — conveniently glossing over the raw bits. But when you're making decisions about your future, you need all the facts.
That's why we anonymously surveyed business analysts about their job, with hopes of getting an honest insight into what it's really like.
While we did our best to ensure respondents were Australians and verified their job titles with proof of employment, we can't guarantee complete accuracy — or that your experiences in the field will reflect theirs. So, we suggest that you take these insights as a guide only and try to talk to people in the field before making an important decision.
Business analysts understand how technology can solve business problems and optimise business processes and success, and usually work in the IT industry. As a business analyst, you understand what a business does, its goals, and how those goals are accomplished. Your role is to improve the efficiency of those processes, ensuring that software and technical programs are the best they can be. You understand both the business and technical side of an organisation and act as a key person for liaising between the two.
Tasks and responsibilities for a business analyst
A business analyst is involved with:
Translating the work of technical teams to colleagues and stakeholders with a less technical background, and the inverse: translating business goals to more technically-oriented people in the form of briefs and problem statements
Evaluating technological processes by how they meet business needs - including cost, efficiency, and accuracy
Understanding how changes in processes affect the business and fixing problems or inefficiencies as they arise
Coming up with recommendations for improvements to optimise technological processes
Gathering business requirements
Leading the design, planning, and implementation of better processes
Analysing data
How to become a business analyst
Bachelor degrees in fields such as information technology, information systems, business, business administration, and systems engineering are offered by universities throughout Australia. After completing an undergraduate degree, you also have the option of further study with master's degrees such as Master of Business Administration, Master of Information Technology, or Master of Business Analytics. To have the best chances of becoming a business analyst, take the following steps:
Study

Complete either a VET course, like the Diploma of Information Technology (ICT50220), or a degree like a Bachelor of Business. Try to choose electives that allow you to learn more about business and technology. Other relevant qualifications include information systems, business, business administration, systems engineering, or similar.

Gain experience

On your first job search, find a related entry-level position that allows you to build on both your soft and technical skills. A role like technology customer support or sales are great options. They allow you to hone your skills by communicating between those with technical backgrounds and those without working on or managing complicated projects. If you already have experience in a role like software engineer or technology project manager, your skills should enable you to make a lateral move.

Consult the Business Analyst Guide

A Guide to the Business Analysis Body of Knowledge (BABOK Guide), published by the International Institute of Business Analysis (IIBA), is the globally recognised standard for business analysis, allowing you to understand the role more deeply as you shape your career towards this path. IIBA also offer Business Analysis Certification Competencies (CCBA) such as the Certified Business Analysis Professional (CBAP) course and The Entry Certificate in Business Analysis (ECBA) course.
Pathway options
As they upgrade their skills and experience, business analysts can build a career path in either business or technology – or continue to amalgamate the two in more senior roles.
Potential pathways include:
Explore related qualifications
Diploma of Information Technology
Learn the fundamentals of technology, software engineering, Microsoft Excel, and information systems — and how organisations use them — as experienced teachers guide you. The Diploma of Information Technology (ICT50220) usually takes one year of full-time study (or part-time equivalent). Upon completion, you may be eligible for credit towards further study, going straight into the second year of a bachelor degree level, so it's a great way to dip your toes into tech.
1 providers offer this course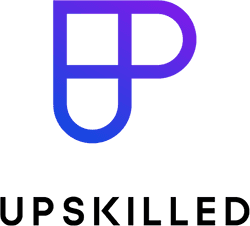 Bachelor of Business
Learn to identify business opportunities, how businesses of all sizes work, and use up-to-date theory to ensure business processes are compliant with relevant laws and as efficient as possible. Get exposure to multiple disciplines of study, including accounting, economics, business systems, management, statistics, and marketing. A bachelor degree in business takes three years of full-time study to complete (or part-time equivalent).
1 providers offer this course
Bachelor of Applied Information Technology
Immerse yourself in the world of IT with areas of study such as information systems, cloud computing, computer programming, data science, SQL, app development, business analysis, cybersecurity, tech entrepreneurship, and more. This applied qualification shows you how IT knowledge and skills are helpful within organisations and may enable you to complete relevant placements and projects. A bachelor of Applied Information Technology typically takes three years of full-time study (or part-time equivalent).
1 providers offer this course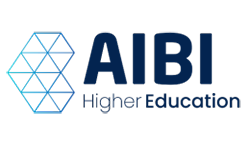 Related subjects
If you're interested in the industries of technology and business, there are plenty of other subjects and roles you can consider, including:
Related articles
Learn more about the intersection of data, technology and business with these explainers and expert interviews.
Reviews
Reviews are from Australian workers with this job title or a very closely related one.
Is this your job title?
Share your thoughts and help people decide if this job is right for them.
Meaningful and important work.
What are the best parts of the job?
The best part is knowing that the work I am doing is meaningful and important.
What's the most challenging part?
The people I have to work with make my job harder than it needs to be.
Qualification
Bachelor's degree
Organisation size
20-199 employees
Comes with lots of flexibility.
What are the best parts of the job?
The job has great flexibility, meaning I often am able to work from home.
What's the most challenging part?
Completing my tasks on time and making sure the business succeeds.
Organisation size
5-19 employees
Specialisation
Business managment
Good pay.
What are the best parts of the job?
It's a well-earning job, the pay is very good.
What's the most challenging part?
Dealing with debtors is tedious and challenging at times.
Qualification
Bachelor's degree
Organisation size
Self-employed