Personal carer job description
Let's get real. Job information online can often be overly optimistic — conveniently glossing over the raw bits. But when you're making decisions about your future, you need all the facts.
That's why we anonymously surveyed personal carers about their job, with hopes of getting an honest insight into what it's really like.
While we did our best to ensure respondents were Australians and verified their job titles with proof of employment, we can't guarantee complete accuracy — or that your experiences in the field will reflect theirs. So, we suggest that you take these insights as a guide only and try to talk to people in the field before making an important decision.
Personal carers deliver personalised care to those with disabilities or special needs in their homes, to raise their quality of life. They work under the supervision of medical professionals and are responsible for administering medication, monitoring their client's mental and physical well-being and assisting with domestic duties and personal hygiene. Personal carers work in clients' homes, specific care settings such as aged care facility, and hospitals.
Tasks and responsibilities for a personal carer
What does a personal carer do? A personal care worker provides individualised support to people who have disabilities or special needs. The role can involve anything from assisting with household tasks and personal hygiene requirements to administering medication.
A personal caregiver has lots of responsibilities, some of which include:
Providing home care services, emotional support for clients that have special requirements
Monitoring changes to the clients physical and mental health and recording findings
Assisting with daily living such as personal hygiene, showering and personal care
Assisting clients with various activities
Maintaining the cleanliness and safety of the client's home
How to become a personal carer
While you can start work as a personal carer without formal training, many employers require a vocational qualification to consider you for an entry-level position.
Study

A qualification in individual support or disability through a TAFE or Registered Training Organisation (RTO) provides you with the core practical skills and relevant work experience to begin a career as a personal carer. An ideal qualification for this role is a Certificate III in Individual Support (CHC33015). Courses can be taken through Australian apprenticeship programs.

Volunteer

Offering your time to an aged care or disability support facility gives you access to hands-on experience and provides you valuable insight into a personal carer role.

Police check and Working with Children Check

Most employers and training organisations require you to complete a National Police and Working with Children's check. These checks are quick, easy and can be processed entirely online.
Pathway options
A job as a personal carer can be perfect for a permanent part-time role or a long-time career, but it can also be a great starting point and open up opportunities in other roles.
Possible pathways could be:
Explore related qualifications
Completing a course in individual support or disability care helps to establish essential skills for a personal carer role:
Certificate III in Individual Support (Aged Care)
Study method
In-class
Online
This personal carer course provides the skills to enter an entry-level position where you can support older people in residential care, hospitals and community-based settings.
This course includes units in communication and working in health or community services, individualised support, healthy body systems, working with diverse people, and supporting independence and wellbeing.
The average course duration is 35 weeks but can be studied part-time or as part of a traineeship. Course delivery can be a combination of online and in-class formats, and this course includes a mandatory 120-hour work placement unit.
As with most vocational courses, many providers offer payment plans and financial assistance, and fee concessions are available for eligible learners.
10 providers offer this course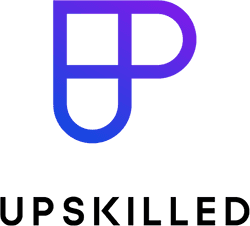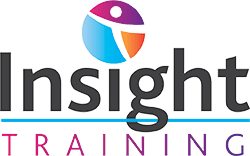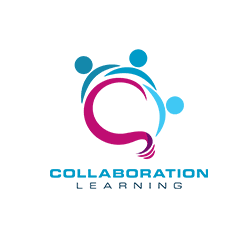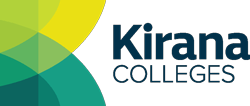 Certificate IV in Disability
Study method
In-class
Online
A personal carer with this qualification can usually provide disability services without direct supervision. They may also be required to supervise or coordinate small teams in a leadership role.
The average course duration is one year but can be studied part-time. Course delivery can depend on the course provider, but many have blended learning formats. This course includes a 120-hour work placement requirement.
Payment plans are available from most providers, and fee concessions are available to eligible learners.
4 providers offer this course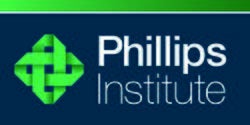 Related subjects
There are plenty of other roles within healthcare and social assistance that need new, enthusiastic workers over the next few years.
Some other subjects to explore:
Related articles
Becoming a personal carer is a career choice that is both fulfilling and perfectly suited to your personality. Find out more about this incredible industry and access all the information you need to get your dream career started.
Reviews
Reviews are from Australian workers with this job title or a very closely related one.
Is this your job title?
Share your thoughts and help people decide if this job is right for them.
Very busy schedule but getting to know clients is fun.
What are the best parts of the job?
Talking to people from different backgrounds and learning more about their life and culture.
What's the most challenging part?
Have to work within a set timeframe and clients are often back-to-back.
Organisation size
Self-employed
Rewarding when I am able to keep clients satisfied.
What are the best parts of the job?
The best part of the job is being able to help people and make a positive impact on their life.
What's the most challenging part?
Keeping people happy when I can only do so much is sometimes a challenge.
Organisation size
Self-employed
Caring career I enjoy but some residents can be challenging.
What are the best parts of the job?
I care for elderly people in residental aged care with dementia, which is a rewarding role that I enjoy. I take pride in knowing that my career involves helping those in need.
What's the most challenging part?
Aggressive residents who are unfamiliar with certain carers or don't know where they are. It can be a challenge to calm them and help them feel safe.
Organisation size
200+ employees