Counsellor job description
Let's get real. Job information online can often be overly optimistic — conveniently glossing over the raw bits. But when you're making decisions about your future, you need all the facts.
That's why we anonymously surveyed counsellors about their job, with hopes of getting an honest insight into what it's really like.
While we did our best to ensure respondents were Australians and verified their job titles with proof of employment, we can't guarantee complete accuracy — or that your experiences in the field will reflect theirs. So, we suggest that you take these insights as a guide only and try to talk to people in the field before making an important decision.
In life, human beings face an incredible amount of challenges. From mental health and emotional struggles to relationship breakdowns, work stress, and financial crisis — each person's situation is unique and can result in insurmountable pressure. Counsellors work with a diverse range of people from all kinds of backgrounds to provide support and guidance with the social and emotional issues their clients are facing. They listen attentively to their clients to counsel them through their issues and enhance their wellbeing. They also create rehabilitation programs for their clients and monitor their mental and emotional progress.
Tasks and responsibilities for a counsellor
A professional counsellor works directly with people and families to address life problems. They use various techniques to guide their clients to achieve set goals.
A counsellors job description can include:
Listening to, empathising with, and helping clients work through emotional issues and other problems using various techniques
Providing counselling in person, over the phone or via telehealth
Working with a variety of clients from a range of backgrounds, from individuals to groups and families
Keeping and maintaining thorough and confidential client records
Working collaboratively with other counsellors in an organisation
Creating rehabilitation plans for clients
Facilitating conflict resolution
How to become a counsellor
There are steps you can take to ensure you are on the right track to becoming a counsellor.
Study

You are required to have a formal qualification to enter a role as a counsellor. Often, experienced counsellors have a bachelor's degree, which can take three years or more to complete. Another option is to start with a vocational qualification like a Diploma of Counselling (CHC51015), which usually takes a year to study.

A diploma introduces you to the role and provides you with the core counselling skills you need to gain an entry-level position. Having the opportunity to get a job sooner can also provide on-the-ground experience and allow you to study further when ready.

Volunteer

Offering your time at a counselling helpline or community services provider gives you valuable work experience. Volunteering may also open you up to job opportunities or enhance your resume when applying for a counselling job.

Apply to the ACA

Once you have completed your formal training, you can apply for a membership to the Australian Counselling Association. A membership gives you access to many professional development events, support staff, national and local representation, and much more.
Pathway options
Counselling is a wonderful and rewarding job. It also provides you with many opportunities for progression through different career paths. 
Some pathways could be:
Mid
Child counsellor

Family counsellor
Senior
Psychotherapist

Most common qualification: Graduate Diploma of Trauma-Informed Processwork Psychotherapy (10779NAT)

Family dispute resolution practitioner

Most common qualification: Graduate Diploma of Family Dispute Resolution (CHC81115)

Rehab counsellor

Most common qualification: Master of Rehabilitation Counselling
Explore related qualifications
Diploma of Counselling
Study method
In-class
Online
This counselling qualification teaches the skills needed to work as an entry-level counsellor and support clients in overcoming personal and psychological challenges.
This course enhances your interpersonal communication skills, provides counselling techniques and the knowledge required to work with various clients in the community.

You work in a defined role at this qualification level, supported by senior employees in an established agency rather than an independent private practice.
The average duration for this course is one year full-time but can vary between course providers. There are various study options, and you can study part-time and self-paced if required.
Course fees can vary, and many RTOs offer payment plans and assistance. Government-funded subsidies may apply to eligible learners. 
Check with course providers for entry requirements.
5 providers offer this course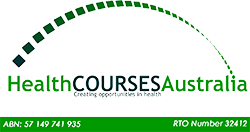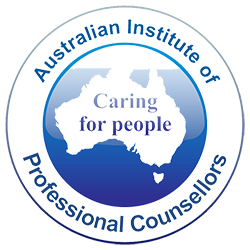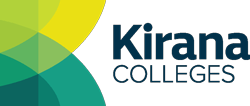 Related subjects
Jobs that exercise your natural desire to care for and support others are not limited to one as a counsellor. Other supportive roles in the community and healthcare are plentiful and will always require workers with compassion and a desire to help others.
Some other subjects to explore:  
Reviews
Reviews are from Australian workers with this job title or a very closely related one.
Is this your job title?
Share your thoughts and help people decide if this job is right for them.
A rewarding role where I can support others and also be supported by my colleagues.
What are the best parts of the job?
Counselling can be challenging at times but when your client has a breakthrough or experiences growth, that is the real reward. Working as a counsellor provides the opportunity to be flexible with hours particularly if you work for yourself. Counselling is a growth industry as more people seek support for their mental health. The support as a registered counsellor from your supervisor and fellow counsellors ensures you never feel alone and can continue to hone your skills.
What's the most challenging part?
Starting out is the hardest, whether it's working for someone or running your own business. If in private practice, you will need to quickly learn marketing, social media strategies, and accounting. Counsellors are not yet Medicare eligible.
Organisation size
Self-employed
Specialisation
Neurodiversity, DV abuse family court trauma recovery
Flexiible and rewarding role where I'm helping people who have experienced hardship.
What are the best parts of the job?
I love the flexibility of setting my own diary to see clients when I wish. It allows me to fit my career in with my life.
What's the most challenging part?
Listening to the continual stress, anxiety, abuse, and hardship people have experienced within their life can often be a really difficult part of the job. Yet seeing positive changes within clients as they work with you is so rewarding.
Qualification
Masters degree
Organisation size
Self-employed
Specialisation
Relationship and communication
A career where you get to help people positively change their lives.
What are the best parts of the job?
Seeing people make long term changes in their life. It doesn't happen everyday, but there's no better feeling when you get to see it.
What's the most challenging part?
You're often not able to see a client's outcomes or end results. It's also tough not being able to help everyone.
Qualification
Graduate certificate
Organisation size
200+ employees
Specialisation
Child abuse and trauma, parenting