Accounts administrator job description
Let's get real. Job information online can often be overly optimistic — conveniently glossing over the raw bits. But when you're making decisions about your future, you need all the facts.
That's why we anonymously surveyed accounts administrators about their job, with hopes of getting an honest insight into what it's really like.
While we did our best to ensure respondents were Australians and verified their job titles with proof of employment, we can't guarantee complete accuracy — or that your experiences in the field will reflect theirs. So, we suggest that you take these insights as a guide only and try to talk to people in the field before making an important decision.
Exercise your exceptional organisational abilities and a keen eye for detail to perform detailed financial processes in a steadily growing and fast-paced industry. Accounts administrators work as part of a team with financial accounting professionals to support accountants and complete financial and clerical tasks like managing payment processes, bookkeeping tasks, invoicing and some tax duties.
Tasks and responsibilities for an accounts administrator
An accounts administrator's role can be extremely busy and varied, depending on the client's requirements.
Accounts administrator duties can include:
Supporting the finance team in administration tasks
Preparing invoices
Preparing and analysing financial reports
Assisting with tax returns
Monitoring accounts payable and accounts receivable
Communicating with suppliers
Keeping record of financial information and ledger maintenance
Communicating any financial discrepancies to senior management
Processing bank financial transactions
Reconciling accounts
Establishing and coordinating budgets and cash-flow
Using and maintaining the accuracy of information in financial accounting software and spreadsheets
How to become an accounts administrator
To be a good prospect for potential employers and get your foot in the door, you can take steps to prepare for a job as an accounts administrator.
Further study

Once you have the required qualifications to enrol, and if you would like to upskill in accounting, you can complete a Diploma of Accounting (FNS50217) to take your career in accounting even further. 
Pathway options
An initial job as an accounts administrator allows you to develop your finance administration skills and open up job opportunities in more senior roles. 
Some pathway options could be:
Explore related qualifications
Studying is a great way to gain the technical skills and industry knowledge you need to hit the ground running in your new career as an accounts administrator. 
Accounts administration qualifications vary, and with online courses available, they can be flexible enough to fit your busy schedule. 
Certificate III in Accounts Administration
The Cert III in accounts administration is a great place to start and prepares learners for roles under supervision in a financial services business. It focuses on skills in financial data entry, processing accounts, payroll, customer services and producing financial reports.
The average duration for this qualification is 42 weeks, can be studied full-time, part-time or self-paced and can be taken entirely online or in the classroom.
This course is eligible for JobTrainer funding which may cover all or part of the course fees for learners that meet the requirements. 
4 providers offer this course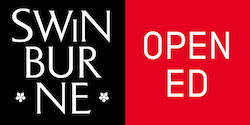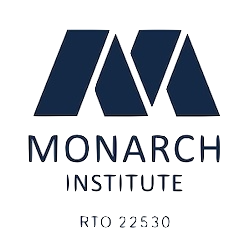 Certificate IV in Accounting
The Cert IV in accounting and bookkeeping offers learners a more complex curriculum in accounting. Learners are provided with the skills to work more autonomously on bookkeeping, preparing and lodging BAS, giving advice and much more.
The average duration for this course is one year, can be studied full-time or part-time and is available for online and on-campus learning.
This course is eligible for JobTrainer funding which may cover all or part of the course fees for learners that meet the requirements. 
*To provide a business activity statement (BAS) service for a fee, you must be registered by the Tax Practitioners Board (TPB), and this qualification currently meets the TPB education requirements for registration. Other conditions apply, including a mandatory period of work experience under a licensed BAS agent. If you would like to become a BAS agent, check current registration requirements with the TPB.
3 providers offer this course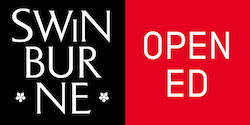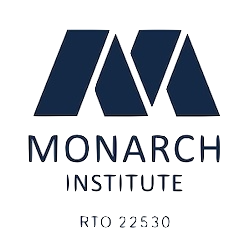 Related subjects
A career in account administration can be gratifying, but jobs in the financial industry come in many shapes and sizes. If you would like to explore similar roles that require highly organised, process-driven individuals, here are a few:
Related articles
With a vast amount of informational articles, resources and guides, you can access all you need to know about your career in accounts administration, all in one place. 
Some recommended articles:
Reviews
Reviews are from Australian workers with this job title or a very closely related one.
Is this your job title?
Share your thoughts and help people decide if this job is right for them.
A varied career that holds the business fort.
What are the best parts of the job?
My job is so varied because I am the only person in the office. My employer and the other tradies are all out working at the jobs I send them too. I take phone calls from customers and delegate the work, purchase materials, invoice the customers and collect money. I make 99% of the decisions on how the business runs and just run it past my employer. Some days it is very stressful but I love it.
What's the most challenging part?
Cashflow. I need to get job sheets in from the tradesmen to invoice customers to get the cashflow running and sometimes it is very hard. As we all know we cash to keep the wheel running.
Qualification
Certificate (nonaccredited)
Organisation size
5-19 employees
The willingness to learn can go a long way.
What are the best parts of the job?
Accounts administration gives you the opportunity to really hone in on and develop your soft skills. Time management, problem solving and prioritisation are just some that I feel are highly transferable across both jobs in the industry, as well as across industries. I also enjoy interactions with key stakeholders, along with working in a friendly business environment.
What's the most challenging part?
You'll always encounter problems with accounts (that's where the problem solving comes in!).
Qualification
Bachelor's degree
Organisation size
0-4 employees
Specialisation
Engineering
Analytical and social.
What are the best parts of the job?
Working with great people. The flexbility and ownership of tasks are also big pluses for me.
What's the most challenging part?
Analysis and tight deadlines.
Organisation size
20-199 employees
Specialisation
Data entry