Zookeeper job description

Let's get real. Job information online can often be overly optimistic — conveniently glossing over the raw bits. But when you're making decisions about your future, you need all the facts.

That's why we anonymously surveyed Zookeepers about their job, with hopes of getting an honest insight into what it's really like.

While we did our best to ensure respondents were Australians and verified their job titles with proof of employment, we can't guarantee complete accuracy — or that your experiences in the field will reflect theirs. So, we suggest that you take these insights as a guide only and try to talk to people in the field before making an important decision.
Zookeepers look after animals at the zoo, ensuring their health and happiness. A zookeeper provides animals with food and water, cleaning their enclosures, and assessing the animals' health. They train animals to be comfortable with human contact to minimise risk of injury, both for the human and the animal.
Physical

Based on our career survey data, these are the words that workers would use to describe their jobs.
Intellectual

Based on our career survey data, these are the words that workers would use to describe their jobs.
Cooperative

Based on our career survey data, these are the words that workers would use to describe their jobs.
Tasks and responsibilities for a Zookeeper
Zookeepers work with captive animals, have a thorough knowledge of different species and habitats and ensure that the zoo animals are thriving in their environment.
A zookeeper duties include:
Feeding and watering animals
Cleaning enclosures and disposing of waste
Conducting health assessments as well as primary care for sick or injured animals
Performing pest control procedures
Educating and assisting zoo visitors
Assisting in breeding research programs
Reasons to choose this job

Based on our career survey data, these are the factors that workers said were most important to them when choosing this job.
Makes a difference
Australian zoos have a strong focus on animal and environmental conservation. Zookeepers are part of a team of people who run breeding and recovery programs for endangered species to conserve wildlife for future generations. 
Enjoyable
No one day as a zookeeper is the same. A job as a zookeeper can mean your days are full of interactions with some of the world's most fascinating beings. Being instrumental in research or reintroduction projects can provide you with a deep sense of fulfilment.
Enjoyable
Zookeeping is a very enjoyable career. Zookeepers get to spend their days caring for all sorts of exotic animals, improving their lives and making a positive impact.
Job satisfaction
Overall job satisfaction

This overall score combines the critical factors in job satisfaction. It includes fulfilment, stress levels, and opportunities for advancement, based on our career survey data.
Stress level

How stressful workers feel their job is, based on our career survey data.
Fulfilment

How personally rewarding workers feel their job is, based on our career survey data.
Skill level
Pathway options
Your first zookeeper position can introduce you to many career opportunities. With a few years under your belt or further study, you could find yourself in various related roles.
Some pathways could be:
Junior
Animal attendant

Most common qualification: Certificate III in Animal Care (ACM30121)

Apprentice animal trainer

Most common qualification: Certificate III in Animal Studies (ACM30117)
Mid
Wildlife carer

Most common qualification: Certificate III in Animal Care (ACM30121)

Animal trainer

Most common qualification: Certificate IV in Companion Animal Services (ACM40317)

Zoologist

Most common qualification: Bachelor degree in Science, Zoology, Biology or other animal-related disciplines
Senior
Senior keeper

Most common qualification: Certificate IV in Captive Animals (ACM40217)
Skills you might already have

Based on our career survey data, the soft skills that workers said were most needed to do their job well.
If you genuinely care for living things and have experience taking care of others, you may be more prepared for a role in zookeeping than you realise.
You can acquire many soft skills needed for such a job throughout life and from previous roles.
Some personal skills for a zookeeper are:
Communication
Whether it's writing an email, educating people or relaying information to co-workers, communication is a big part of a role in zookeeping. Good communication skills are often picked up naturally throughout your life and can be perfected over time.
Physical fitness
Zookeeping can require you to perform tasks that involve heavy lifting, holding animals, large amounts of cleaning and a lot of walking. You must be healthy and have a level of fitness that allows you to work outside in large work environments daily.
Interest in animals
An innate interest and love for animals mean that you will enjoy your job. The more you enjoy your job, the better you will be at it.
Empathy
Many animals (especially anxious ones) need compassionate carers with their best interests at heart. A strong sense of kindness goes a long way in the role of a zookeeper.
Administration
Any roles you have had in the past that have involved administration have given you skills you can bring into zookeeping. Many duties require you to keep records and take notes to monitor the wellbeing of the animals.
Teamwork
Working in a zoo means working in a massive team of people who all have a common goal: the wellbeing of wildlife. Having experience working in a team environment allows you to form good relationships with colleagues and ensure the best work outcomes.
Public speaking
Any experience in presenting to large groups of people would be an advantage. Often, zookeepers host exhibits and are required to relay information to the public.
Hard skills

The job-specific skills that workers said were most important, supplemented with data from

JobOutlook

and online job advertisements.
Zookeeping has a range of crucial skills that are unique to the job. 
While most of these skills are learned on the job, having a qualification or prior training will get you noticed by prospective employers.
Some professional zookeeper skills required are:
Safe handling, restraining and management of wild animals
Set up and maintenance of animal enclosures
Assisting in captive breeding programs
Recognition of animal behaviours and basic anatomy
Animal welfare assessments
Implementing sustainable work practises
Public education and exhibition management
Assisting in animal health care and disease recognition
Assisting in research and conservation projects
Zoo operations, administration and record-keeping
How to become a Zookeeper
Your dream zookeeper job doesn't require a formal qualification, but your job application will be much stronger if you have some experience or undertake study beforehand.
Volunteer

Volunteers play a pivotal role in the zoo environment. Offering your time on the weekend or outside of your regular work hours can give you direct skills and knowledge and open you up to job opportunities if they present themselves.

Enrol in a short course

There are a few courses you can complete to give you that extra edge. A certificate in animal studies or captive animals can arm you with many of the skills you need day-to-day in a career as a successful zookeeper.

Study a degree

Once you have an initial qualification and have had some work experience as a zookeeper, you might want to take on further study. A bachelor's degree in zoology, wildlife conservation, veterinary nursing, biology, or other animal-related courses can offer opportunities to specialise in specific areas within the zoo. It might also allow you to work in other animal care fields.
Explore related qualifications
Certificate III in Captive Animals
This certificate is a general industry qualification for those wanting to enter a role in animal care at a captive animal facility. The average duration for this course is one year, and financial assistance may be available to those eligible through the federal, state and territory governments. Depending on the provider, learning environments can be a combination of on-campus, virtual classes, and you can complete course work full-time or part-time.
1 providers offer this course
Certificate II in Animal Studies
Study method
In-class
Online
This certificate is a general qualification for providing care for animals in animal shelters, kennels, sanctuaries and catteries. Work for people with this qualification would still take place under direct supervision from senior employees. The course often involves a blended learning format, flexibility and you may be eligible for a government subsidies fee. Generally, this course takes six months to complete, and many providers allow the study to be structured around your schedule.
3 providers offer this course

Related subjects
Working with other living things in a caring and empathetic capacity can come in many shapes and sizes. In many sectors, there is a need for people who want to make a positive difference. Some other subjects to explore:
Reviews

Reviews are from Australian workers with this job title or a very closely related one.

Is this your job title?

Share your thoughts and help people decide if this job is right for them.
Hard to progress in the role but love informing the public about the animals
What are the best parts of the job?
Working with animals and seeing how your actions directly affect the animals you work with. Being able to communicate to guests about the threats, etc. to animals in the wild, and things they may be able to do to reduce those threats or their impact on the wild.
What's the most challenging part?
Career progression. It is very hard to transition into either management or senior-keeping positions unless you have a great relationship with your manager/supervisor.
Qualification
No qualification
Organisation size
200+ employees
Specialisation
Reproductive biology
Fulfilling job where you're improving lives of animals and working with like-minded people
What are the best parts of the job?
Feel you can improve the lives of the animals under your care, developing a close connection with the animals, being part of a team of people that love animals. Every day is different.
What's the most challenging part?
Being in a fulfilling but low paying job. Being appreciated and heard by management. Finding a job in a big city can be very competitive and not enough opportunities, is better to look for regional roles. It's a very physical job for a full time position.
Organisation size
5-19 employees
A zookeeping career is tough, but very rewarding
What are the best parts of the job?
A deeply fulfilling field. You'll gain exposure to so many different kinds of amazing animals, and work with others that share the same passion. My team is so motivating and I really enjoy learning from them every day.
What's the most challenging part?
Getting started in the industry is a challenge for many, but having a supportive team has helped me to get through it. A big challenge that throws off many entry-level zookeepers is the amount of non-animal work you end up taking on, like education and admin work, as well as food prep and enclosure maintenance.
Organisation size
5-19 employees
Related articles
By now, you know a lot more about a role in zookeeping. If you feel like this career is for you, you can dive into this catalogue of resources in the animal care industry to help you on your way.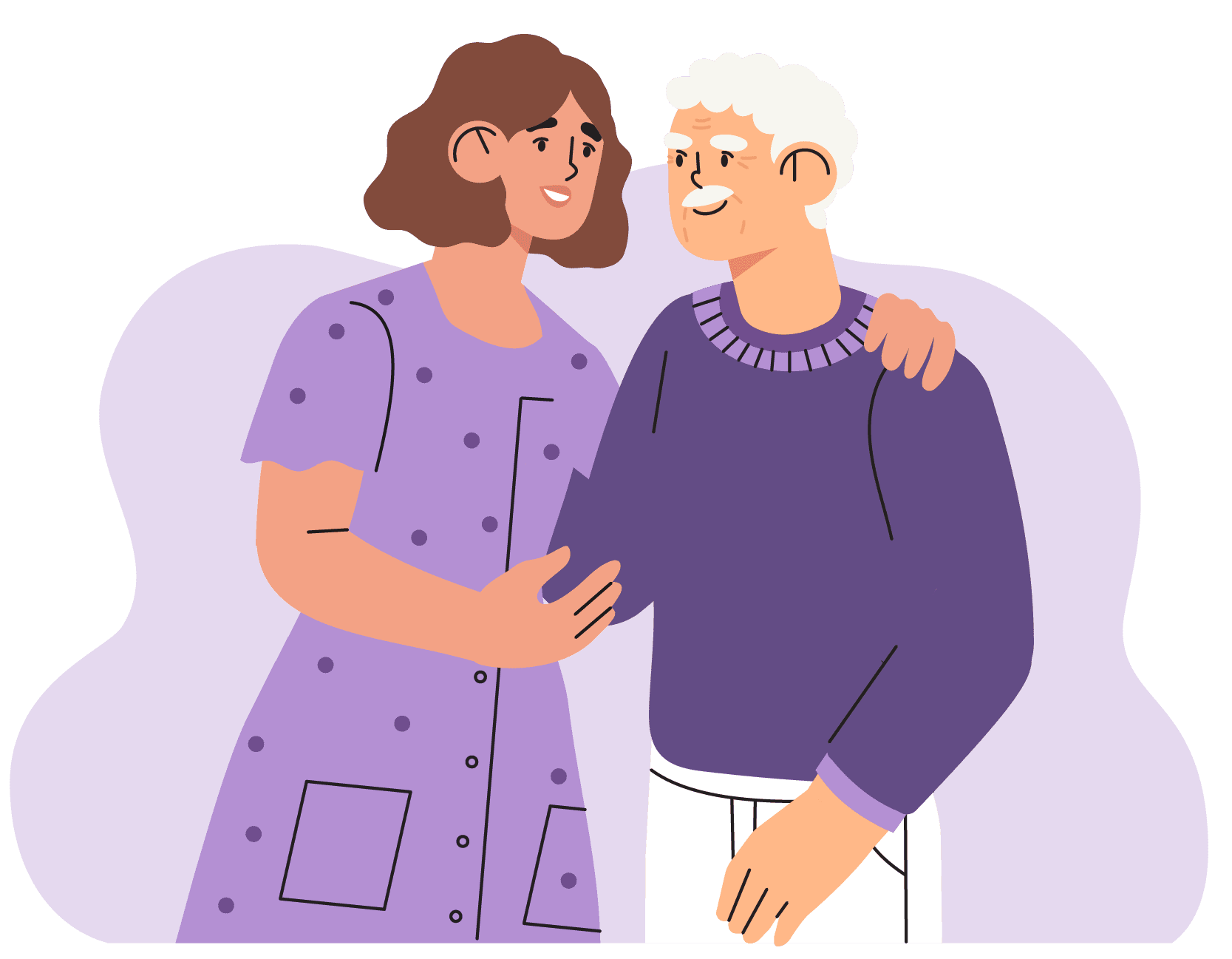 Take the Career Quiz
Job cluster:
The Carer
The seven job clusters are sets of closely related jobs that share skills, making it easy to apply skills learned in one career to another.
The idea of the seven job clusters first appeared in a 2016 research report by the Foundation for Young Australians, titled "The New Work Mindset". Researchers analysed thousands of online job advertisements and found that jobs are more similar than commonly thought — and the skills you gain in one position are easy to bring to another. In fact, they can help you get 13 other closely related jobs.
This model is a great way to think about 21st-century careers, where the average person changes career five times. We've used this framework (along with the much-loved Holland Codes model) to build a career quiz.
Why not take it and find out which job cluster feels like home?
Working in a role that looks after vulnerable and captive animals is best suited to the career personality of The Carer.
The Carer has a personality that thrives in caregiving and uses a humane approach to life and work. The Carer is suited to roles that are face to face with people or animals, requiring genuine empathy.
Take the Career Quiz to discover what jobs are a great fit for you.
Frequently asked questions
How many years does it take to become a zookeeper?
There is no set time frame for becoming a zookeeper in Australia, but if you want to be a good one, invest some time studying animal-related fields to nail the basic skills. A Cert III in Captive Animals and a Cert II in Animal Studies both take 12 months to complete.
What qualifications do zookeepers need?
No formal qualifications are strictly required to start work as an entry-level zookeeper, but competition is stiff. Prospective employees are looked upon favourably if they have undertaken some prior training in animal care.
How much does a zookeeper earn?
A zookeeper earns an average yearly salary of approximately $51K.
What makes a good zookeeper?
To be a good zookeeper, you need to have a love and passion for animals. You can't just enjoy playing with them — you need to have a good knowledge of the animals to be able to care for them properly as well as inform zoo visitors about all kinds of animals there.
Is zookeeping a good career?
Zookeeping is a very rewarding career where every day you are able to care for all sorts of animals. Many zoos have endangered species, so you know you're playing a part in keeping them from becoming extinct. Although some aspects aren't as glamorous, like cleaning out enclosures, all the positives trump the negatives.