Zookeeper job description
Let's get real. Job information online can often be overly optimistic — conveniently glossing over the raw bits. But when you're making decisions about your future, you need all the facts.
That's why we anonymously surveyed Zookeepers about their job, with hopes of getting an honest insight into what it's really like.
While we did our best to ensure respondents were Australians and verified their job titles with proof of employment, we can't guarantee complete accuracy — or that your experiences in the field will reflect theirs. So, we suggest that you take these insights as a guide only and try to talk to people in the field before making an important decision.
Zookeepers look after animals at the zoo, ensuring their health and happiness. A zookeeper provides animals with food and water, cleaning their enclosures, and assessing the animals' health. They train animals to be comfortable with human contact to minimise risk of injury, both for the human and the animal.
Tasks and responsibilities for a Zookeeper
Zookeepers work with captive animals, have a thorough knowledge of different species and habitats and ensure that the zoo animals are thriving in their environment.
A zookeeper duties include:
Feeding and watering animals
Cleaning enclosures and disposing of waste
Conducting health assessments as well as primary care for sick or injured animals
Performing pest control procedures
Educating and assisting zoo visitors
Assisting in breeding research programs
How to become a Zookeeper
Your dream zookeeper job doesn't require a formal qualification, but your job application will be much stronger if you have some experience or undertake study beforehand.
Volunteer

Volunteers play a pivotal role in the zoo environment. Offering your time on the weekend or outside of your regular work hours can give you direct skills and knowledge and open you up to job opportunities if they present themselves.

Enrol in a short course

There are a few courses you can complete to give you that extra edge. A certificate in animal studies or captive animals can arm you with many of the skills you need day-to-day in a career as a successful zookeeper.

Study a degree

Once you have an initial qualification and have had some work experience as a zookeeper, you might want to take on further study. A bachelor's degree in zoology, wildlife conservation, veterinary nursing, biology, or other animal-related courses can offer opportunities to specialise in specific areas within the zoo. It might also allow you to work in other animal care fields.
Pathway options
Your first zookeeper position can introduce you to many career opportunities. With a few years under your belt or further study, you could find yourself in various related roles.
Some pathways could be:
Explore related qualifications
Certificate III in Captive Animals
Study method
In-class
Online
This certificate is a general industry qualification for those wanting to enter a role in animal care at a captive animal facility. The average duration for this course is one year, and financial assistance may be available to those eligible through the federal, state and territory governments. Depending on the provider, learning environments can be a combination of on-campus, virtual classes, and you can complete course work full-time or part-time.
7 providers offer this course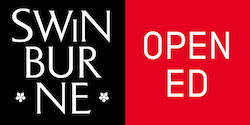 Certificate II in Animal Studies
Study method
In-class
Online
This certificate is a general qualification for providing care for animals in animal shelters, kennels, sanctuaries and catteries. Work for people with this qualification would still take place under direct supervision from senior employees. The course often involves a blended learning format, flexibility and you may be eligible for a government subsidies fee. Generally, this course takes six months to complete, and many providers allow the study to be structured around your schedule.
3 providers offer this course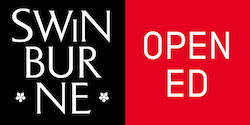 Related subjects
Working with other living things in a caring and empathetic capacity can come in many shapes and sizes. In many sectors, there is a need for people who want to make a positive difference. Some other subjects to explore:
Related articles
By now, you know a lot more about a role in zookeeping. If you feel like this career is for you, you can dive into this catalogue of resources in the animal care industry to help you on your way.
Reviews
Reviews are from Australian workers with this job title or a very closely related one.
Is this your job title?
Share your thoughts and help people decide if this job is right for them.
Hard to progress in the role but love informing the public about the animals
What are the best parts of the job?
Working with animals and seeing how your actions directly affect the animals you work with. Being able to communicate to guests about the threats, etc. to animals in the wild, and things they may be able to do to reduce those threats or their impact on the wild.
What's the most challenging part?
Career progression. It is very hard to transition into either management or senior-keeping positions unless you have a great relationship with your manager/supervisor.
Qualification
No qualification
Organisation size
200+ employees
Specialisation
Reproductive biology
Fulfilling job where you're improving lives of animals and working with like-minded people
What are the best parts of the job?
Feel you can improve the lives of the animals under your care, developing a close connection with the animals, being part of a team of people that love animals. Every day is different.
What's the most challenging part?
Being in a fulfilling but low paying job. Being appreciated and heard by management. Finding a job in a big city can be very competitive and not enough opportunities, is better to look for regional roles. It's a very physical job for a full time position.
Organisation size
5-19 employees
A zookeeping career is tough, but very rewarding
What are the best parts of the job?
A deeply fulfilling field. You'll gain exposure to so many different kinds of amazing animals, and work with others that share the same passion. My team is so motivating and I really enjoy learning from them every day.
What's the most challenging part?
Getting started in the industry is a challenge for many, but having a supportive team has helped me to get through it. A big challenge that throws off many entry-level zookeepers is the amount of non-animal work you end up taking on, like education and admin work, as well as food prep and enclosure maintenance.
Organisation size
5-19 employees