Published on February 15, 2023
The Truth About Being a Youth Worker: "This Is Not Just a Job, It's Somebody's Life"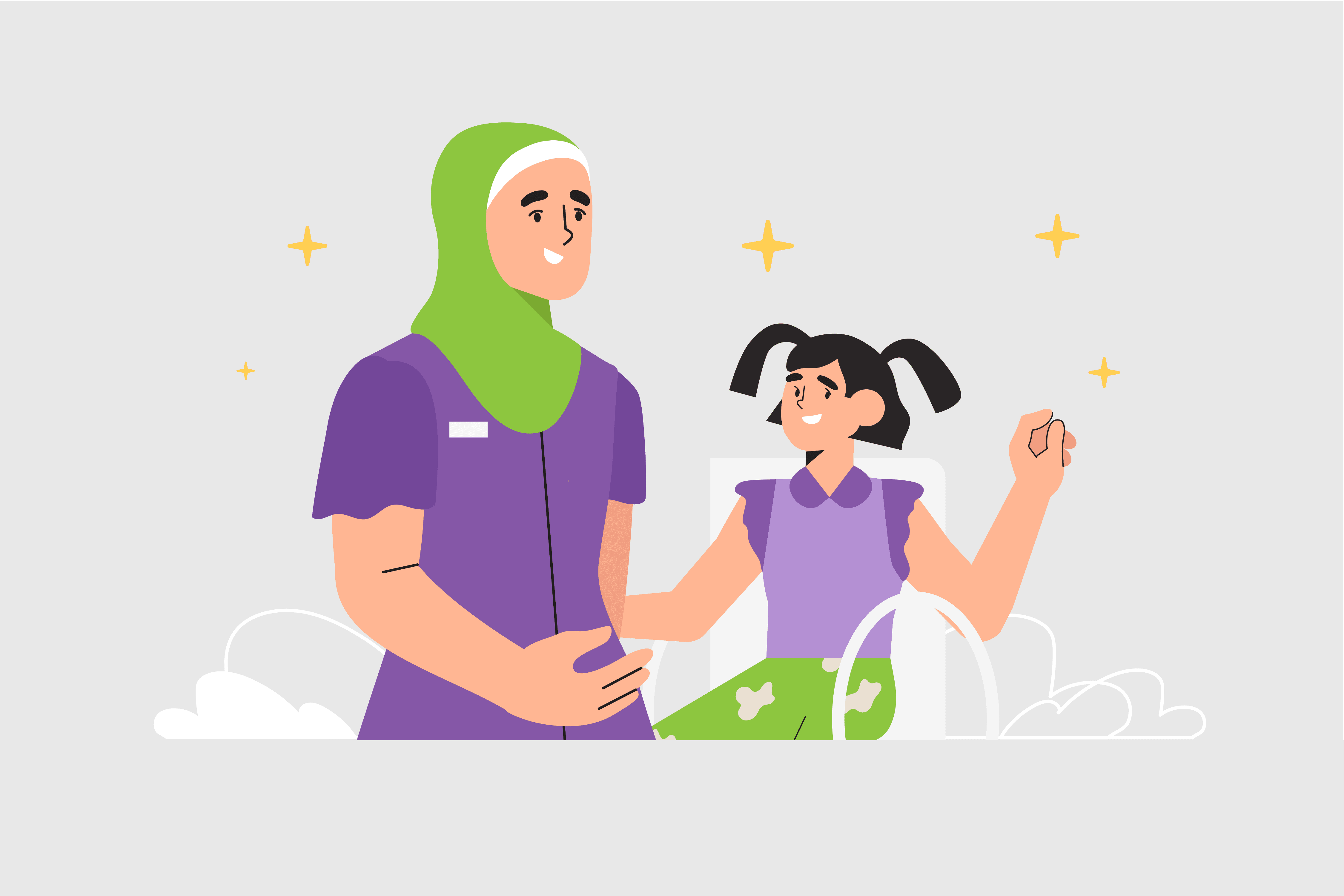 Advocating for a young person's sense of belonging while fostering their independence is a deeply rewarding career path.
For many, becoming a youth worker in Australia leads to this sense of reward and can grow into a rich and multi-faceted career. However, like any support service, it comes with its challenges. For those who are up for the challenge, are good lateral thinkers and have a passion for working with people, youth work could be your calling.
Steffanie, an experienced youth worker entering her third year as a case worker, has seen the rewards and challenges this role has to offer. She says youth work is all about "making sure that youth have autonomy, and making sure that they're supported in their mission and the things that are important to them".
Steffanie also emphasises the importance of asking the right questions.
"What does this young person want? What's important to them? What's valuable to them? What skills do they have? What opportunities would be amazing for them? How do I get those?"
Answers to these questions can be tricky, but Steffanie offers six critical insights that will help you understand youth work and find answers to those key questions as you enter the field. If you're interested in a career in this field, explore our youth work courses today.
Respecting the confidential nature of Steffanie's role
Youth workers are privy to highly sensitive information and situations in their work.
To respect the confidential nature of Steffanie's role, we've only used her first name in this article.
---
Systemic challenges call for youth workers to get creative
There's a common misconception about youth work that the job is challenging because of behavioural issues in youth.
But Steffanie says, "It's often not the challenge of working with the young person. It's the systemic challenges of having their needs met in a way that's appropriate for them." A large part of a youth worker's job includes navigating complex issues and systems such as:
Mental health

Homelessness

Local authorities

Child protection
It's here that creative, lateral thinking is your best friend. How do you find the loopholes? How do you work with the right providers and the right community services to get the best outcome for the youth? It's like a big puzzle that keeps on changing its colours, and youth workers are constantly trying to piece it together.
"You have to keep trying to think outside of the box. It's not a one size fits all," Steffanie says.
---
Passion and empathy will help you find your purpose as a youth worker
Full-time youth work can be a deeply personal career path. Because of that, a youth worker's direction or purpose can become lost within the puzzle before they've even really begun. According to Steffanie, this personal connection can be harnessed to make you an even stronger youth worker.
"If you go into these types of roles, you go into it with a passion. You go into it with a lot of empathy, and you go into it with a purpose because this is not just a job, it's somebody's life."
Interpersonal communication, empathy and conviction helped Steffanie find her purpose and recognise other successful youth workers in her organisation. Although not without its challenges to maintain, possessing these qualities as an Australian youth worker can help you turn tumultuous situations into a positive ones. Steffanie goes on to say, "I've seen it. I've seen young people get opportunities because of the way the worker carried themselves and carried out their role."
---
After-work care and reflection is critical for managing burnout
How do you keep your passion and empathy? How do you continue wanting to put the never-ending puzzle together?
Burnout is unmanaged chronic workplace stress that can be recognised as exhaustion, dissociation with work, and extreme negative talk about work and your job. It's unpleasant, discouraging and can take a long time to recover from fully.
Burnout in the healthcare and public services sector is scarily common. That's why budding youth workers must be aware of it and how to manage it before it gets out of control.
After some time of mismanagement, Steffanie now has firm rules in place to help her manage work stress and burnout. It's all about not taking work home, and reflecting.
"When I first started, I would take a lot of things home," Steffanie says, "We're human. It's hard not to be impacted by the things you see and heart. And that's OK. But, we need to find a way to distance ourselves."
For Steffanie, a post-workday routine is crucial to decompressing and separating home life from work life. "I like to listen to music when I'm driving home. Others like to go to the gym. Whatever it looks like for you, do it," Steffanie encourages.
Reflection is another big part of managing burnout. Reflecting with your work team is even better, according to Stephanie.
"It's important to be able to recognise when you might be stuck. When you might need to seek support from your leadership team or maybe more formal support within the organisation."
---
Setting and maintaining boundaries will help you thrive
Boundaries are so important. Healthy, even. They're the things that will keep you motivated and energised enough to give the puzzle another crack after a tough week.
For Steffanie, home has become a sacred space. She explains, "Home time is my time to retire, time to give to my kids or to all the other things that are important to me. And when I give those things and myself time, I can be more of a service to the youth because I come back fresh and rested the next day rather than exhausted."
Usually, an organisation will have work-mandated regulations to help set a precedence for everyone. Personal boundaries will develop over time as you become exposed to different scenarios, people and circumstances.
Support workers who fail to set or keep boundaries can find themselves in very stressful situations, and "it becomes very hard for them to back-pedal from that — it kind of snowballs," Steffanie says.
---
Emotional resilience and patience does wonders
Sometimes things don't go your way. Despite harnessing your best communication skills, your youths might be closed off and rude. They may want nothing to do with any outreach program, leaving to you wanting to swipe the puzzle off the table and walk away.
When this happens, Steffanie advises youth workers to remember that, "It's like any other relationship in life. It takes time to build."
Working with people who live under exceptional circumstances means exceptional emotional reactions. What's most important is remembering that it's not personal.
"You do need to have a thick skin," admits Steffanie. "You just need to be able to sit with bad interactions, reflect on them, and then respond from a really empathetic and understanding place."
For Steffanie, what might seem like small steps can actually be huge leaps, saying, "If you are able even just to establish a relationship with a young person and they are communicating with you, that's a good sign."
---
It's a career where you're always learning
Youth work is a dynamic sector with shifting rules, regulations, personalities and circumstances. The puzzle is always changing. This may seem overwhelming. But what it really means is that you'll always get to learn — and that's exciting.
According to Steffanie, learning is everywhere. "You learn so much about yourself… about people. Because everyone's so different."
---
As a youth worker, you'll work with a wide range of people with differing circumstances, health issues and hesitations. It's a role with a flexible job description that can see you work in schools and youth centres alike. By combining your caring nature with proper training from a youth work course and work experience, you'll be able to help others reach their full potential.
Find your perfect course to start your journey as a youth worker.