Child counsellor job description
Let's get real. Job information online can often be overly optimistic — conveniently glossing over the raw bits. But when you're making decisions about your future, you need all the facts.
That's why we anonymously surveyed child counsellors about their job, with hopes of getting an honest insight into what it's really like.
While we did our best to ensure respondents were Australians and verified their job titles with proof of employment, we can't guarantee complete accuracy — or that your experiences in the field will reflect theirs. So, we suggest that you take these insights as a guide only and try to talk to people in the field before making an important decision.
Issues faced by young people can put them at a disadvantage and impact the rest of their lives. Childhood counsellors provide support and guidance to children who are facing social or emotional distress, along with mental health conditions that may be impacting a child. They work to ensure a child's emotional wellbeing, identifying challenges the child may be facing and helping them and their families with strategies to face these issues in a healthy way. Supporting young minds as a child counsellor is a great labour of love. It can spark positive changes that improve immediate situations for a child and create foundations of wellbeing for a better and brighter future.
Tasks and responsibilities for a child counsellor
Child counsellors work with vulnerable children and their families to support child happiness and general wellbeing. They help identify challenging areas and provide guidance using counselling strategies specific to the younger age groups. 
A child counsellor's tasks can include:
Conducting individual or family counselling sessions
Supporting children with mental, emotional or social disorders
Helping children reach milestones in their development
Educating family members on how they can support the child
Conducting assessments and creating treatment plans for each child 
Monitoring and recording progress
How to become a child counsellor
The right qualifications are essential if you wish to be a child counsellor. There are also other ways to gain experience and ensure you are ready to start your new career.
Study

To become any counsellor, you need a formal qualification. There are flexible study options available. An undergraduate degree in counselling takes three years on average, and gives you broad skills in counselling. The degree prepares you for supporting children and has units focusing on family and youth counselling.

Another option is to complete a Diploma of Counselling (CHC51015). A diploma can be completed in around a year, allowing you to enter a job in the industry sooner. Entry-level positions are generally performed under supervision but are a great pathway to study further and offer valuable experience in the field.

Volunteer

Offering your time to local support services or helplines feels great, is a fantastic way to get on-the-ground work experience in counselling and can elevate your resume — improving your job prospects.

Community services programs that support vulnerable children always need enthusiastic volunteers to help out. There are plenty of resources available online to help you find a volunteer position and get started.

Working with Children check

Before working in a role that works directly with children, you're required to undergo a Working with Children Check. These checks are usually requested as part of a recruitment process or as an entry requirement for study.

Apply to the ACA

The Australian Counselling Association is Australia's most prominent individual registration body for counsellors and psychotherapists. An ACA membership allows access to professional development, national and local representation, career support and much more.
Pathway options
Child counselling is an incredibly fulfilling job, and many people choose to stay in this career long-term. A child counselling career can also be a launchpad to senior positions, related jobs or further study.
Some pathways could be:
Mid
Counsellor

Family counsellor
Senior
Psychotherapist

Most common qualification: Graduate Diploma of Trauma-Informed Processwork Psychotherapy (10779NAT)

Family dispute resolution practitioner

Most common qualification: Graduate Diploma of Family Dispute Resolution (CHC81115)

Rehabilitation counsellor

Most common qualification: Master of Rehabilitation Counselling
Explore related qualifications
Diploma of Counselling
Study method
In-class
Online
This course provides skills and builds a foundation for counselling using a combination of theoretical and applied components. The courses include units in communication, counselling therapies, working within a case management framework, and legal and ethical policies. Job outcomes for this course would consist of supported counselling roles in established agencies rather than working independently.
The average course duration is one year full time but can be undertaken part-time or self-paced. The delivery of the coursework depends on the course provider.
A Diploma of Counselling can be a pathway to a bachelor's degree if you decide to upskill at a later stage.
5 providers offer this course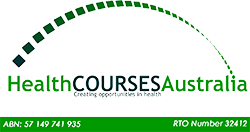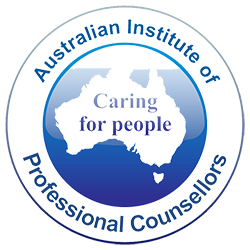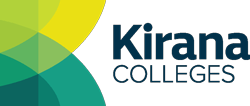 Bachelor of Counselling
A bachelor's degree in counselling provides a deeper look into therapeutic counselling and explores the relationship between biology, psychology and our environment. You'll graduate this course equipped with the practical skills and strategies to explore a career in counselling individuals, couples, families, or groups.
The average course duration is three years full-time or part-time equivalent, and this course can be studied in a combination of online and in-class formats.
You can refer to individual RTO course providers for entry-level requirements and course fee information.
Related subjects
Support and guidance roles in the community come in many forms. From social services, right through the healthcare sector and beyond, there is a constant need for enthusiastic and empathetic new employees to join the workforce.
Some other subjects to explore:
Related articles
If you know a role in child counselling is your calling, you're in the right place. You can access a vast range of resources and information on the job, industry insights, short course details and tips on getting your foot in the door. Start with these articles below:
Reviews
Reviews are from Australian workers with this job title or a very closely related one.
Is this your job title?
Share your thoughts and help people decide if this job is right for them.
Enjoy talking to children and helping them over life's hurdles.
What are the best parts of the job?
Communication with children is a key part of the role, and it's really rewarding when you manage to build a good rapport with them.
What's the most challenging part?
Some children don't want to talk, and you have to think outside of the box to find ways to communicate with them in the hopes of eventually breaking through.
Qualification
Masters degree
Organisation size
Self-employed
Get to help children through traumatic or difficult times in their young lives.
What are the best parts of the job?
Helping children overcome traumatic or challenging situations.
What's the most challenging part?
Managing colleagues is probably the most stressful part of my job.
Qualification
Bachelor's degree
Organisation size
200+ employees
Specialisation
Child and family
Keeping kids safe is a key aspect of this role and something that drives me everyday.
What are the best parts of the job?
Helping kids by ensuring they are not at risk of harm.
What's the most challenging part?
Dealing with risk and managing it tends to be quite complex. Sometimes it's challenging to make the right calls.
Qualification
Bachelor's degree
Organisation size
20-199 employees