Published on April 13, 2023
The Best Careers if You Want to Avoid a Desk Job
If the thought of spending your working life trapped behind a desk is a little too much for you to bear, never fear; there happen to be boundless ways to make a living while staying active at the same time. Here we'll look at some of the best non-desk jobs for those who'd rather not sit all day long.
---
1. Day Care Workers
$48,000
Average Day Care Worker Salary
Are you great with kids and looking for an ultra-active job? If so, this is it! Between all the walking, running and playing to the inevitable lifting and carrying, daycare work requires a high level of activity just to keep up. This important role also entails a huge amount of mental and emotional energy, which makes it the perfect choice for those with a good imagination, plenty of patience, and a calm demeanour.
Australia's 150,000 daycare workers make an average of $48,000 per year and most have completed at least a Certificate III in Education Support or another education course which are the perfect way to get the skills needed to enter this active and rewarding industry.
---
2. Chef and Hospitality Workers
Click here if you want to read more about Ben's life as a chef.
$61,750
Average Head Chef Salary
This fast-paced profession requires far more than just a love of cooking, as you'll also need plenty of strength, precision and endurance. If you enjoy working with others and have the ability to stay calm under pressure then this is the career path for you. The job doesn't stop when food service is over either because chefs are also commonly tasked with shift planning, menu creation and staff development duties as well.
Most of Australia's chefs get their start via apprenticeship programs which typically include a Certificate or Diploma of Culinary Arts as well as four years of on-the-job training, and executive chefs can make upwards of $100,000 every year.
Start Your Career in the Culinary Arts
Click here if you want to read more about Jen's career in hospitality.
---
3. Nurse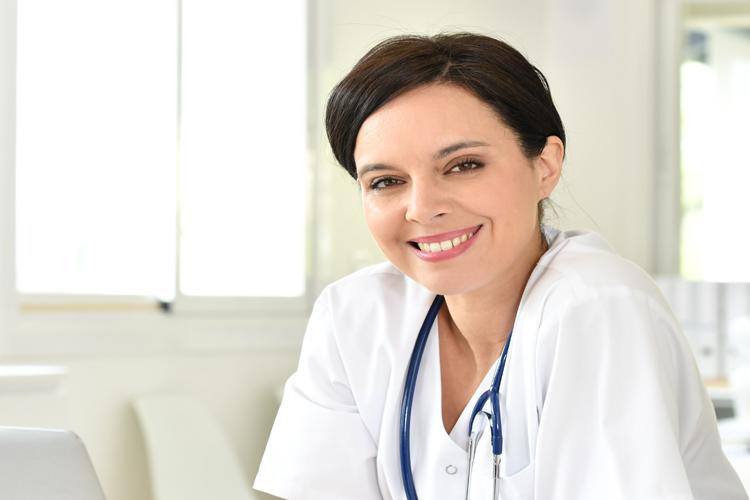 $69,890
Average Registered Nurse Salary
Want a job where you get to be active and help people at the same time? If so, consider nursing. Not only will you be on your feet for every shift but you'll need plenty of physical strength and endurance, with nurses being a vital service needed around the clock.
Nursing is also one of Australia's most highly respected and in-demand professions with an average income of around $69,888 per year and the best way to get started is by taking medical science courses, such as a Diploma of Nursing to become an enrolled nurse in Australia.
Start a Rewarding Career in Nursing With a Diploma of Nursing
---
4. Photographer
Click here if you want to read more about Stina's career as a photographer.
$54,370
Average Salary for a Photographer in Australia
If you feel more comfortable behind a lens than a desk you'll love your life as a professional photographer, because in this creative role you get to spend most of your time playing with light, experimenting with angles and capturing some of life's most special moments. You can choose to specialise in the type of photography that interests you most, such as weddings, sports, or photojournalism.
The chances of exploring the world and capturing moments through your lenses are what attracts so many to this profession. There are just over 13,000 professional photographers now working throughout Australia earning an average of $54,367. Better yet, many choose to become freelance photographers after undergoing a photography course so the ability to be your own boss is another benefit of this dynamic and creative industry.
Becoming Your Own Boss and Start Your Freelance Photography Business Today
---
5. Animal Care Worker
Click here to read more about Carla's experience in dog grooming.
$40,000
Average Salary for an Animal Carer
If you are an animal lover looking for a job that isn't so inactive, consider your search over, because any career working with animals will allow you to get a huge amount of exercise, have access to all the fresh air and sunshine your heart desires, and spend every day given unconditional love by a variety of animals.
An animal trainer or attendant can earn over $40,000 per year, with those at a senior level earning over $50,000 and qualifications in animal care vary according to these specific jobs. If you're after a rewarding job surrounded by animals big and small, then this career is a perfect move and better yet, there's almost no chance of being stuck behind a desk.
Want a Career in Animal Care? Start Your Course Today
---
6. Fitness Instructor
$41,450
Average Fitness Instructor Salary in Australia
This highly energetic job will essentially pay you to stay in shape, providing of course, that you're willing to help others do so too. The majority of fitness instructors spend their days working in gyms showing members how to use equipment properly, while many also lead classes in specialised skills such as Pilates, Cross-fit and Kettlebell. Apart from being an extremely active job, you'll also meet plenty of like-minded people and get to share in the joy of helping others to achieve their personal goals.
Whether you're interested in becoming a personal trainer, coach or gym instructor, there's plenty of fitness courses such as a Certificate III in Fitness available Australia-wide which can assist you in taking that first step towards this rewarding career path. This is also a rather lucrative job, as fitness instructors in Australia can make up to $83,000
Start Your Challenging and Fun Career in Fitness
The best way to find your ideal non desk job is by doing some research, sharpening your skills and seeking out tips and advice wherever possible. But whatever you do, aim for a job that you'll look forward to every day; after all, the right job should do far more than just pay the bills, it should make you feel great to be alive!