Database administrator job description
Let's get real. Job information online can often be overly optimistic — conveniently glossing over the raw bits. But when you're making decisions about your future, you need all the facts.
That's why we anonymously surveyed Database administrators about their job, with hopes of getting an honest insight into what it's really like.
While we did our best to ensure respondents were Australians and verified their job titles with proof of employment, we can't guarantee complete accuracy — or that your experiences in the field will reflect theirs. So, we suggest that you take these insights as a guide only and try to talk to people in the field before making an important decision.
A database administrator's role is crucial in maintaining data integrity, security, and accessibility. DBAs design, implement, and manage databases, ensuring they perform optimally and meet the organisations data storage needs. They collaborate closely with IT teams, troubleshoot issues, and ensure smooth data operations.
Tasks and responsibilities for a Database administrator
Database administrators undertake diverse responsibilities, including:
Designing and deploying database systems
Managing data backups and recovery strategies
Ensuring data security and access controls
Monitoring and fine-tuning database performance
Diagnosing and resolving database-related issues
Coordinating with development teams for effective database integration
Upgrading databases to newer versions and implementing data migrations
Conducting routine maintenance and updates
How to become a Database administrator
Gain experience

Secure entry-level roles in IT or database-related positions to gain practical experience working with databases and systems.

Specialise

Consider obtaining certifications like Oracle Certified Professional, Microsoft Certified: Azure Database Administrator, or Certified Information Systems Security Professional (CISSP).

Join the Australian Computer Society (ACS)

The Australian Computer Society (ACS) is the professional association for Australia's tech sector. You can get an ACS membership while studying, with full certification available upon graduation from an accredited course. Keeping your membership active requires ongoing Continuing Professional Development (CPD).

Career Advancement

With experience, you can advance to senior roles, lead database projects, or even specialise in areas like data warehousing or big data
Pathway options
As you embark on the journey to become a database administrator, here are the general pathway options available:
Senior
Senior database administrator

Most common qualification: Bachelor of Information Technology

Database manager

Most common qualification: Bachelor of Information Technology
Explore related qualifications
Certificate III in Information Technology
The Certificate III in Information Technology serves as an introductory journey into the realm of IT. This course offers a solid grounding in essential concepts, making it an excellent choice for individuals taking their first steps in the field.
Through modules covering basic programming, hardware and software essentials, and introductory networking, students build a foundational understanding of information technology systems.
Practical skills in troubleshooting and problem-solving are emphasised, equipping learners to address common technical challenges. By completing this course, individuals gain the knowledge needed to explore various avenues within the IT landscape.
3 providers offer this course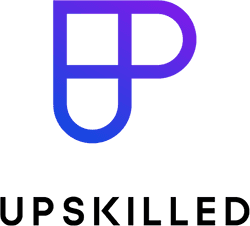 Certificate IV Information Technology
Study method
In-class
Online
Building upon the foundational knowledge of the Certificate III, the Certificate IV in Information Technology takes students on a more immersive learning journey.
This course focuses on expanding technical expertise and practical skills in IT. Participants delve into areas such as database development, technical support, and cybersecurity. Through hands-on projects and real-world scenarios, students gain a deeper understanding of system maintenance, security protocols, and IT infrastructure management.
With an emphasis on bridging the gap between theory and application, this certificate equips graduates with the competencies required to excel in roles that demand a higher level of technical proficiency.
3 providers offer this course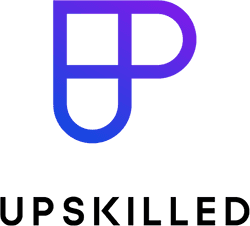 Diploma of Information Technology
The Diploma of Information Technology is a comprehensive program tailored for those aspiring to leadership roles within the IT sector. This advanced course goes beyond technical know-how, emphasizing strategic thinking and an in-depth understanding of IT concepts.
Through modules encompassing software development, systems analysis, project management, and advanced networking, students acquire the skills needed to design, implement, and manage complex IT solutions. This diploma not only enhances practical proficiency but also nurtures the ability to lead teams and guide technological initiatives.
Graduates emerge as versatile IT professionals capable of driving innovation and steering organisations through the dynamic challenges of the digital age.
2 providers offer this course