Dermal therapist job description
Let's get real. Job information online can often be overly optimistic — conveniently glossing over the raw bits. But when you're making decisions about your future, you need all the facts.
That's why we anonymously surveyed dermal therapists about their job, with hopes of getting an honest insight into what it's really like.
While we did our best to ensure respondents were Australians and verified their job titles with proof of employment, we can't guarantee complete accuracy — or that your experiences in the field will reflect theirs. So, we suggest that you take these insights as a guide only and try to talk to people in the field before making an important decision.
Dermal therapists are skincare experts who use specialised skills to provide treatments like chemical peels, advanced facials and needling to improve the health and appearance of their client's skin. Although they are similar to beauty therapists, dermal therapists have more advanced knowledge of the skin and can offer a broader scope of treatments than beauty therapists.
Tasks and responsibilities for a dermal therapist
Many dermal therapists work in a cosmetic clinic with other therapists. Like most clinic settings, a dermal therapist sees clients that require various skin treatments throughout the day. A good dermal therapist makes their clients feel at ease and safe during the skincare procedures.
Dermal therapists also help patients with at-home product management plans for treating chronic skin complaints like acne, pigmentation or rosacea.
Dermal therapist tasks can be:
Managing booking systems and other administrative tasks
Leading client consultations, assessments, advice and treatment plans
Performing non-surgical cosmetic procedures or treatments
Providing pre and post-treatment information to clients
Recommending and selling skin products to clients
How to become a dermal therapist
Studying and completing a qualification in dermal therapy through a TAFE or an RTO (Recognised Training Organisation) will give you the skills and knowledge you need to gain a job as a dermal therapist.
Study

A Diploma of Beauty Therapy (SHB50115) is a vocational course created for those who want to work as qualified dermal therapists. The course curriculum covers all of the fundamental skills needed to gain an entry-level position as a dermal therapist in the industry.

Undertake further study

For those who already hold a qualification in beauty or a related health field, postgraduate study like a Graduate Diploma of Dermal Science (52854WA) is a great way to learn the advanced skills in dermal science needed to work as a dermal therapist.
Pathway options
Becoming a qualified dermal therapist can allow you to begin an incredibly fulfilling career. It can also create pathways into other roles, related subjects or business ownership.
Potential pathways could be:
Junior
Eyelash and eyebrow technician

Most common qualification: Eyelash or eyebrow certificate

Nail technician

Beautician

Most common qualification: Certificate III in Beauty Services (SHB30115)
Explore related qualifications
Diploma of Beauty Therapy
The Diploma of Beauty Therapy (SHB50115) blends theory and practical learning to teach the skills and knowledge needed to perform skin treatments like epidermal resurfacing, light therapies, microdermabrasion and skin needling. 
Upon completing this course, graduates can work as dermal therapists in cosmetic practices and dermal clinics. 
The average course duration is 12 months but can be studied part-time in blended learning environments. Many Australian training providers offer flexible payment options for course fees. 
3 providers offer this course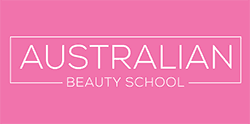 Associate Degree in Applied Health Science (Dermal Therapy)
Study method
In-class
Online
An Associate Degree in Applied Health Science (Dermal Therapy) helps you accelerate your career by providing you with a solid foundation in the dermal therapy industry.
Learn how to distinguish between evidence-based practice and common myths and misinformation, create better treatment plans for clients based on a solid grounding in sciences, along with the skills, knowledge and thinking to analyse client problems and provide solutions within the dermal therapy field.
1 providers offer this course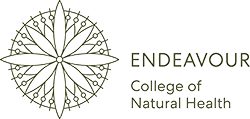 Graduate Diploma of Dermal Science (52854WA)
A Graduate Diploma of Dermal Science (52854WA) is a course for graduates of beauty or health backgrounds who wish to become qualified in dermal science. The course provides theoretical and hands-on training to perform dermal therapies in a cosmetic practice or dermal clinic. 
Prerequisites to enrol in this course are a Certificate IV or Diploma of Beauty Therapy or a diploma in a health-related field.
The average duration for this course is 12 months full-time or part-time equivalent. Flexible study modes and online learning are available, and some course providers offer payment plans.
Related subjects
The beauty and health industries are enormous, and if you are still unsure what you would like to specialise in, there are plenty of options for newcomers to dive in and make their mark. With an enormous selection of career-related resources, you can continue to uncover the right job for you:
Reviews
Reviews are from Australian workers with this job title or a very closely related one.
Is this your job title?
Share your thoughts and help people decide if this job is right for them.
Clients make it or break it.
What are the best parts of the job?
The part I enjoy the most is spending time with colleagues and patients, getting to know them and building friendships.
What's the most challenging part?
Dealing with difficult patients can be very draining.
Qualification
Professional doctorate
Organisation size
5-19 employees
Skin health is an investment, not an expense.
What are the best parts of the job?
Client's education including community of how important skin is as a largest living body envelope protecting us from foreign debris and skin health is an investment, not an expense. It seems nothing however often people take it for granted.
What's the most challenging part?
Everday is challenging, it just matter on how we responds to those challenges and turn it into positive outcomes.
Qualification
Bachelor's degree
Organisation size
Self-employed