Early childhood teacher job description
Let's get real. Job information online can often be overly optimistic — conveniently glossing over the raw bits. But when you're making decisions about your future, you need all the facts.
That's why we anonymously surveyed early childhood teachers about their job, with hopes of getting an honest insight into what it's really like.
While we did our best to ensure respondents were Australians and verified their job titles with proof of employment, we can't guarantee complete accuracy — or that your experiences in the field will reflect theirs. So, we suggest that you take these insights as a guide only and try to talk to people in the field before making an important decision.
Early childhood teaching focuses on the critical social, cognitive and behavioural development of young children. They are responsible for planning and implementing learning programs and interactive activities to help children develop thinking skills and creativity, along with observing their progress.
Tasks and responsibilities for an early childhood teacher
Early childhood teachers are the creators and planners of important learning activities to develop children's critical formative skills. With the help of childcare assistants and teacher's aides, these teachers have a diverse range of tasks and responsibilities, including:
Designing and planning activities and lessons that promote creativity and learning
Using learning frameworks and teaching methods to build fundamental knowledge of numeracy, literacy and social skills
Using interdisciplinary strategies like music, drama and storytelling to develop language and social skills
Assessing and monitoring individual children's progress and needs (including detecting more severe learning limitations)
Ensuring health and safety measures are implemented
Communicating with parents, other teachers, support staff, and specialists
Offering student support to promote contribution and positive mental health
How to become an early childhood teacher
When children step into a school, childcare centre or kindergarten, you become responsible for their health, well-being and safety.
Complete a Bachelor of Education (Early Childhood) or equivalent

To work as a fully qualified early childhood teacher, you must have completed a bachelor's degree in education (preferably with a specialisation in early childhood). This qualification usually takes four years of full-time study to complete and includes work placement. Work placement is usually organised via your education provider. Both in-person and blended study options are available, depending on the education provider you choose. In this course, you complete both core and elective study units that contribute to a comprehensive understanding of child development, learning frameworks and structures, and teaching methods. You also undertake thorough health and safety training, as well as leadership skill development opportunities. Most education providers have recognition of prior learning in place — if you're coming from a background in childcare, you may be able to shave off some time from this qualification.

Complete your teacher registration

Once you're fully qualified, become a fully registered teacher with the Australian children's education and care quality authority (ACECQA). This requires you to register with your state's local regulatory authority. Throughout your career, you need to renew this registration to demonstrate your ability to manage ongoing professional development and learning. This accreditation will ensure you can continue working as a school teacher.

Keep your Working with Children Check and Police Check up to date

You should already have your Working with Children Check (WWCC) and Police Check as part of your first placement's requirements. If not, you can easily apply for a WWCC and police check through your state government's website — you just need to provide a couple of identification forms.

A WWCC is mandatory for anyone planning to work with or around children. This check determines whether you're fit to work with children or pose any risk to their health and safety. Some employers prefer you to be trained in first aid, as well as anaphylaxis and asthma management.
Pathway options
Early childhood teachers have the opportunity to build on their knowledge and skill set with a wide range of qualifications available. If you'd like to upskill, there are plenty of teaching courses available to take your career to the next level.
Mid
Special educational needs teacher

Most common qualification: Bachelor of Special Education

Early childhood teacher

Most common qualification: Bachelor of Education (Early Childhood Education)
Explore related qualifications
Certificate III in Early Childhood Education and Care (CHC30113)
Study method
In-class
Online
At a minimum, you need a Certificate III in Early Childhood Education and Care (CHC30113) to start work in the childcare industry. This formal qualification is an excellent introduction to the world of childcare and education support work. During this course, you cover important skills all childcare workers need and complete a work placement of 120 minimum hours to replicate your learnings in the real world.
There are no entry requirements for these courses and the average duration is usually around 12 to 24 months of full-time study. Online learning is also the most common study mode.
Study can be both in-person and online. After completing a Certificate III in Early Childhood Education and Care, you can start work as a:
Teacher assistant
Education assistant
Education support worker
Learning support assistant
13 providers offer this course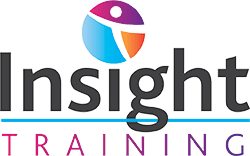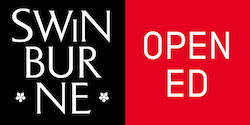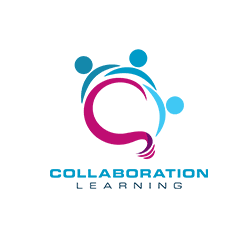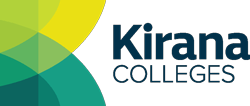 Certificate IV in Education Support (CHC40213)
Study method
In-class
Online
If you're looking to specialise in teaching children with special needs, you should consider a Certificate IV in School-Based Education Support (CHC40221). Undertaking a work placement of at least 120 hours is a requirement for this qualification and gives you unmatched learning experience that benefits your future career. Online study is also available.
After completing the Certificate IV in Education Support, you can start work in a range of learning environments as a:
Teacher's aide
Education assistant
Special needs teacher aide
Language or literacy worker
2 providers offer this course

Diploma of Early Childhood Education and Care (CHC50113)
Study method
In-class
Online
A diploma qualification is a step up from your more introductory certificate qualifications. They provide a more comprehensive overview of key technical knowledge and skills. A diploma qualification also has a work placement that averages out to be 240 hours.
Depending on how your education provider chooses to incorporate work placement, this qualification can take anywhere between 18 to 24 months of full-time study to complete.
After completing a diploma qualification, you can start work as a:
Authorised supervisor (early childhood services)
Early childhood services coordinator
Centre manager (early childhood services)
Director (early childhood services)
Early childhood educator
11 providers offer this course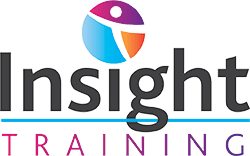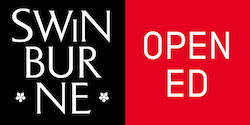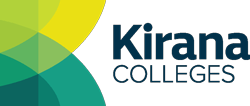 Bachelor of Teaching (Early Childhood)
Similar to a Bachelor of Education, this higher education qualification is four years long and includes a work placement. Study can be both in-person and blended. With this qualification, you can start working in various environments such as long daycares, pre-primary school services and childcare centres.
After completing a Bachelor of Teaching, you can start work as a:
Early childhood teacher
Director or manager of childcare and learning centres
Early childhood education adviser
Long day care centre teacher
Education researcher
If you're unsure about the commitment to a four-year tertiary qualification or prefer a career that offers more opportunities for part-time work, there are many other shorter qualifications you can choose to test the waters.
Enquire on a course to find out which option is best suited to you.
Related subjects
As the childcare and early education industry continues to boom across Australia, so do job opportunities for other education roles. If nurturing young children is your calling but you're not sure about teaching, explore other career options and their fulfilling pathways. 
Related articles
Access our helpful and insightful resources and info about the childcare industry to help you kickstart your new career path.
Reviews
Reviews are from Australian workers with this job title or a very closely related one.
Is this your job title?
Share your thoughts and help people decide if this job is right for them.
Very eye-opening job wherein I help children learn and grow in a creative manner at the start of their education
What are the best parts of the job?
Working with families and the children to help them develop to their full potential. Being able to be creative everyday and think of different ways to approach things. Facilitating the inclusion of children with special needs and assisting their families liase with allied health professionals to ensure the best outcome for their child. Working in a good team and being able to bounce ideas off each other and support each other in a day to day environment. Being able to interact with the children and see the world from their perspective.
What's the most challenging part?
Dealing with challenging behaviours in the children. This can be very disruptive to the class environment and limit your ability to teach and do other aspects of your job. Learning how to help these children regulate their behaviours is a very involved process and can take years of experience and further learning to understand what is the cause of some of these behaviours. Dealing with parents can be stressful at times.
Qualification
Bachelor's degree
Organisation size
200+ employees
Create meaningful connections, but complaints and staffing can sometimes be an issue.
What are the best parts of the job?
Being able to create meaningful relationships with families, children and staff.
What's the most challenging part?
Dealing with complaints, staffing, special needs, conflicts between educators.
Organisation size
20-199 employees
Specialisation
Birth to 5YO
Supportive company and flexible role but can get stressful at times.
What are the best parts of the job?
I have the ability to lesson plan to the individual needs to the child I care for. The company I work for is always available to support me. I have flexibility with days and hours I work.
What's the most challenging part?
Being around children for long periods of time can be a challenge and something that is super stressful within itself.
Organisation size
5-19 employees