Cloud engineer job description
Let's get real. Job information online can often be overly optimistic — conveniently glossing over the raw bits. But when you're making decisions about your future, you need all the facts.
That's why we anonymously surveyed cloud engineers about their job, with hopes of getting an honest insight into what it's really like.
While we did our best to ensure respondents were Australians and verified their job titles with proof of employment, we can't guarantee complete accuracy — or that your experiences in the field will reflect theirs. So, we suggest that you take these insights as a guide only and try to talk to people in the field before making an important decision.
Cloud Engineers are responsible for designing, deploying, and maintaining cloud-based solutions. They work with various cloud technologies and platforms such as AWS, Azure, and Google Cloud, to ensure seamless operations and security in the cloud environment. Their role also involves programming languages like Python, which is crucial for automating cloud operations.
Tasks and responsibilities for a cloud engineer
Designing cloud architectures
Setting up and configuring cloud infrastructure
Managing cloud systems and resources
Ensuring cloud security and compliance
Automating cloud operations
Troubleshooting cloud issues
Optimising cloud costs
Collaborating with cross-functional teams
How to become a cloud engineer
Gain experience

Gain practical experience to consolidate your technical skills through internships, entry-level IT roles, or personal cloud projects.

Network

Build a professional network by attending cloud conferences, meetups, and online communities
Pathway options
Mid
Cyber security analyst

Cyber security engineer

Cyber security consultant

Penetration engineer

Network engineer

Cloud engineer
Senior
Cloud architect

AWS certified cloud practitioner
Explore related qualifications
Certificate IV in Information Technology
Study method
In-class
Online
This is a foundational course that teaches you a solid understanding of various aspects of IT. This program covers essential topics such as computer hardware, software, troubleshooting, and basic programming.
2 providers offer this course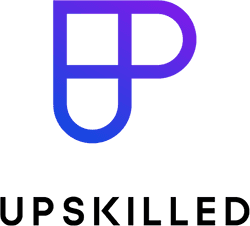 Diploma of Information Technology
This is a more advanced course that dives deeper into specific areas of IT. One of these areas is cybersecurity, where you'll learn about protecting computer systems and networks from threats like hackers and malware.
1 providers offer this course