Nail technician job description
Let's get real. Job information online can often be overly optimistic — conveniently glossing over the raw bits. But when you're making decisions about your future, you need all the facts.
That's why we anonymously surveyed nail technicians about their job, with hopes of getting an honest insight into what it's really like.
While we did our best to ensure respondents were Australians and verified their job titles with proof of employment, we can't guarantee complete accuracy — or that your experiences in the field will reflect theirs. So, we suggest that you take these insights as a guide only and try to talk to people in the field before making an important decision.
Nail technicians use creativity and precision to perform services using a diverse range of skin and nail treatments. From a simple cut and shape right through to intricate nail design, a visit to the local nail salon can leave a customer feeling relaxed, nurtured and beautified.
Tasks and responsibilities for a nail technician
Nail beauticians often work in a spa or salon with a team of other beauty professionals. Some work as sole traders and run their businesses from home. A typical day as a nail technician involves seeing a range of clients who have different treatments booked in for their nails.
A nail technician's tasks can include:
Performing manicures and pedicures on clients
Designing nail art, applying nail enhancements and extensions
Ensuring industry hygiene and service standards and practices are met
Giving hand and foot massages
Upselling treatments and products for clients' nails where appropriate
Preparing nails and skin for treatments
Taking bookings and payments/managing booking system
Cleaning work stations between clients
How to become a nail technician
You don't need formal qualifications to begin a job as a nail technician, but it certainly helps when applying for your first job. Employers like to see recruits who have shown some initiative and understand that essential skills are essential.
Study

Nail technician courses like the Certificate III in Nail Technology (SHB30315) provided by a private provider or RTO (registered training organisation) can be flexible, affordable and is the best way to prepare yourself for a role as a nail tech. A qualification in nail technology or beauty therapy provides the technical skills needed to work confidently, and successful completion can open you up to greater career opportunities.

Further study

Existing qualified nail technicians that wish to refine their skills, specialise in a particular service or start their own business can upskill through advanced nail or beauty courses.
Pathway options
A career as a nail tech can be fulfilling for a long time and can lead to owning your own business. It can also be a great position to launch your beauty career and give you access to many other job types in the beauty industry.
Some pathway options could be:
Junior
Eyelash and eyebrow technician

Most common qualification: Eyelash or eyebrow certificate

Nail technician

Beautician

Most common qualification: Certificate III in Beauty Services (SHB30115)
Senior
Dermal clinician

Most common qualification: Bachelor of Health Science (Dermal Therapies)

Salon manager

Cosmetic nurse

Most common qualification: Bachelor of Nursing

Laser technician
Explore related qualifications
Certificate III in Nail Technology
A Cert III in Nail Technology (SHB30315) covers everything you need to carve out your new career as a nail technician. The course teaches practical units in high-quality services like manicure and pedicures, acrylic and gel nails and nail art.
Coursework also covers skills in customer service, beauty industry knowledge and running your own business, including marketing and administration.
The average course duration is six months and can be studied full or part-time and online, face-to-face or a combination of both.
Fee concessions are available to eligible students, and payment options are available from many training organisations.
1 providers offer this course
Advanced Nails Certificate
An Advanced Nails Cert is an excellent course for those who wish to polish their nail technician skills or start their own business in the beauty industry. 
This course covers the fundamentals of manicure and pedicure services, with advanced nail treatments such as acrylic nails, gel nails, sculpting and nail art. You can complete this course at your own pace, but it generally takes 4-6 weeks.
This course can be studied online, and payment options are available from most course providers. 
3 providers offer this course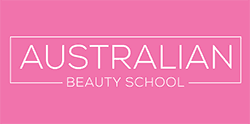 Diploma of Beauty Therapy
A Diploma of Beauty Therapy (SHB50115) reflects the role of a beauty therapist that works in a spa or beauty salon and covers a broad scope of beauty services, including massage, lash and brow treatments, facials, body treatments and nail treatments.
This course is a good option if you want a more extensive skill set in the beauty industry or run a salon.
The average course duration is one year and can be achieved full-time or part-time. Online learning and face-to-face delivery methods are used and depend on the course provider.
Government-subsidised fees are available to eligible students, and some training organisations provide payment plans.
4 providers offer this course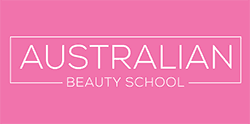 Related subjects
The beauty industry is vast, and jobs can come in all shapes and sizes. If you'd like to explore different roles, plenty of other jobs are available to you.
Some other subjects that might interest you:
Related articles
A career as a nail technician offers enjoyment, flexibility and variety. The role allows you to use your natural creativity, socialise and help make people feel good about themselves. If the opportunity to work in this rewarding job seems perfect for you, you can access a vast catalogue of resources to help you on your way.
You can start with this article on becoming a beautician or beauty therapist.
Reviews
Reviews are from Australian workers with this job title or a very closely related one.
Is this your job title?
Share your thoughts and help people decide if this job is right for them.
Sense of community.
What are the best parts of the job?
Being part of a community of nail techs, creative people and small business owners who support each other.
What's the most challenging part?
Nothing — it's all good.
Organisation size
Self-employed
Making clients nails look amazing.
What are the best parts of the job?
Seeing the finished project of my clients nails.
What's the most challenging part?
Shaping peoples nails to meet their standards can be tricky sometimes, people can be quite specific.
Qualification
None of the above
Organisation size
0-4 employees
Good, but a job's a job.
What are the best parts of the job?
I enjoy my job, but honestly work is just work, and the best part is probably getting paid.
What's the most challenging part?
As I said, at the end of the day work is work.
Qualification
Advanced diploma
Organisation size
20-199 employees