Eyelash technician job description
Let's get real. Job information online can often be overly optimistic — conveniently glossing over the raw bits. But when you're making decisions about your future, you need all the facts.
That's why we anonymously surveyed eyelash technicians about their job, with hopes of getting an honest insight into what it's really like.
While we did our best to ensure respondents were Australians and verified their job titles with proof of employment, we can't guarantee complete accuracy — or that your experiences in the field will reflect theirs. So, we suggest that you take these insights as a guide only and try to talk to people in the field before making an important decision.
So, what is a lash technician? A lash technician can work in a salon, spa or clinic environment and apply eyelash extensions to people's natural lashes. This process enhances the look of the eyelashes and is a popular treatment in beauty salons. An eyelash tech listens carefully to their client's wants and needs and uses professional beauty skills to create their desired look.
Tasks and responsibilities for an eyelash technician
From when your customer enters the workplace to the minute they leave, your responsibility as a lash tech (or any beauty treatment practitioner) is to look after them and provide them with a highly professional service. 
So, what does a lash technician do in a day? A lash technician's duties can include:
Preparing work areas for each client
Performing a thorough client consultation
Applying eyelash extensions safely and precisely
Communicating constantly to make sure the clients
Following salon hygiene procedures
Instructing clients on aftercare and recommending products
Taking payment and booking follow-up appointments
How to become an eyelash technician
You can start a role as a lash technician without any formal eyelash extension training, but having the basic skills in eyelash extensions and workplace processes under your belt makes it easier to get your foot in the door for your new role.
Work experience

Reaching out to local beauty salons or spas to donate your time to help around the workplace is a great way to get some experience and may even open doors to job opportunities in the work environment. You may even choose to apply for a salon reception role to get your foot in the door.
Pathway options
Eyelash technicians are a small part of a vast industry. Many people may start a role as a lash technician and find it is what they want to do for the long term. But, the position can also open doors to other specialities, more senior roles or jobs that cover a multitude of beauty therapy services. It could even lead you to start your own business. 
When a job as a lash technician could take you:
Explore related qualifications
Taking an accredited course in cosmetology, beauty therapy, or eyelash extension through a reputable provider is the best way to strengthen your skillset, show prospective employers that you are committed to the job, and have the fundamental skills to start the career in a strong position. Many training courses available today can fit in with other life priorities, are affordable and offer flexible study conditions.
Eyelash Extension Certificate
A short lash course like an eyelash extension certificate can provide a targeted skill set perfect for those who want to deliver a lash service exclusively. 
Covering all aspects of lash extension training, available entirely online and self-paced, this qualification is ideal if you want to master the advanced techniques for applying eyelash extensions.
Certificate IV in Beauty Therapy SHB40121
This course provides the skills to become a beauty therapist who offers various treatments and services, including brow and lash treatments, eyelash extensions, nail services, facials, make-up application, massage, and waxing. It also covers specialised technical and customer service skills.
You can learn through a combination of classroom, online and hands-on practical methods and a practical placement. This course takes, on average, 45 weeks.
3 providers offer this course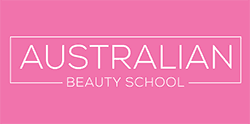 Diploma of Beauty Therapy SHB50121
This course provides the high-level training needed for learners to advance their beauty skills further. The diploma covers lash and brow treatments, manicures, make-up, waxing and spa treatments, and the theory and science knowledge needed to provide the most cutting edge services. 
The average course duration is 2340 hours. It can be studied full-time or part-time in a self-paced method and involves hands-on work, written assignments and work placements. 
3 providers offer this course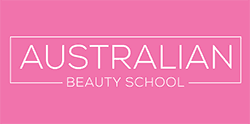 Related subjects
Roles in the beauty industry always need more enthusiastic, creative and hardworking newcomers. If a position in lash extension isn't quite what you are looking for, many other jobs might be a better fit. 
Other possible beauty or therapy roles:
Related articles
If life as a lash technician sounds like it might be precisely what you're looking for, you can access a vast catalogue of resources, real-life stories and guides to help you on your path to your brand new career.