Childcare worker job description
Let's get real. Job information online can often be overly optimistic — conveniently glossing over the raw bits. But when you're making decisions about your future, you need all the facts.
That's why we anonymously surveyed childcare workers about their job, with hopes of getting an honest insight into what it's really like.
While we did our best to ensure respondents were Australians and verified their job titles with proof of employment, we can't guarantee complete accuracy — or that your experiences in the field will reflect theirs. So, we suggest that you take these insights as a guide only and try to talk to people in the field before making an important decision.
Childcare workers supervise children and provide care and support. They create and organise recreational activities and early learning programs that help children's social, behavioural and cognitive development. Childcare workers can also prepare snacks for the children and oversee their hygiene.
Tasks and responsibilities for a childcare worker
A childcare worker's duties can vary depending on the place of work. Their roles and responsibilities are centred around fostering the child's development through organised activities. A typical childcare worker's responsibilities include:
Providing care for toddlers and young children
Playing games and organising recreational activities
Planning and implementing educational programs
Preparing food and snacks
Encouraging and mediating healthy social interactions
Monitoring kids' hygiene
Supervising kids on play equipment
Communicating and working closely with a team of carers and parents
How to become a childcare worker
To become a childcare worker there are three critical steps you must take.
Obtain an Australian Working with Children's Check (WWCC) and Police Check

A WWCC is an ongoing assessment that determines whether someone is a risk to children and includes a police background check. All workers who intend to work in child-related industries must have a valid Working with Children Check (WWCC). In Queensland, this is called a "Blue Card". To obtain your WWCC, you can apply through your state or territory's government website (make sure you have multiple forms of identification handy). You must also pay for a WWCC. The cost varies from state to state.

Get qualified with a Certificate III in Early Childhood Education and Care ​​(CHC30113)

A Cert III is the minimum qualification required of childcare workers. During this course, you learn a range of learning frameworks and technical knowledge that arm you with the essential skills required of a childcare worker. Throughout this course, you learn how to care for children of various young ages. Through supporting play and behaviour management techniques, you learn how you can promote and encourage proper development both socially, physically and intellectually. During a Certificate III in Early Childhood Education, you are required to complete a work placement. Alternatively, you can choose a more comprehensive qualification such as Certificate IV or Diploma in Early Childhood Education. These qualifications can lead to more senior roles within the childcare and early education industry.

Complete a work placement to gain hands-on experience

Depending on your chosen qualification, your minimum length of work placement can vary. A Certificate III, for example, requires a minimum of 120 hours. This is a fantastic opportunity to make industry connections and get some hands-on experience. Work placement is generally incorporated into your course's timeline. Sometimes, first aid training is required prior to commencing your work placement. Usually, your education provider helps you organise your work placement via a network of childcare partners. You can boost your employment chances by completing a first aid training certificate and a CPR qualification.
Pathway options
A career as a childcare worker opens your eyes to early childhood education's dynamic and broad industry. Childcare work can help you discover new strengths, interests and passions that can lead you to progress into new directions and exciting opportunities. 
Whether you enjoy working with infants, older kids, or all ages in between, there are so many exciting pathways you can choose.
Mid
Early childhood teacher

Most common qualification: Bachelor of Education (Early Childhood Education)
Explore related qualifications
Certificate III in Early Childhood Education and Care ​​(CHC30113)
Study method
In-class
Online
If jumping into your new career as soon as possible is the goal, a Certificate III takes 12-18 months to complete. A Certificate III allows you to move into a career as a:
Early learning educator

Nanny

Kindergarten assistant

Outside school hours care educator

Playgroup supervisor
13 providers offer this course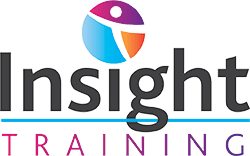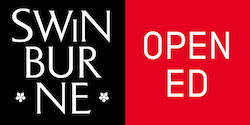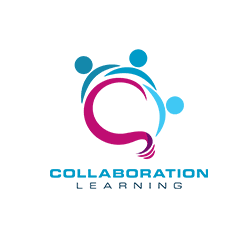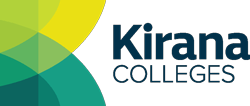 Certificate IV in Education Support ​​(CHC40213)
Study method
In-class
Online
Childcare courses are stackable, so you can start with a Certificate III and add more training later. If you want to work with children in a more educational capacity, you can complete a Certificate IV in Education Support. This qualification allows you to work as a:
Education assistant

Language worker or literacy worker

Education assistant (for kids with disabilities)

Education support worker

Education worker

Teacher's aide or teacher assistant
2 providers offer this course

Diploma of Early Childhood Education and Care ​​(CHC50113)
Study method
In-class
Online
By completing a Diploma of Early Childhood Education and Care, you can take your childcare career to new professional heights. A diploma allows you to move into a more senior educational role, such as:
Early childhood educator

Early childhood services coordinator

Centre manager (early childhood services)

Director (early childhood services)
11 providers offer this course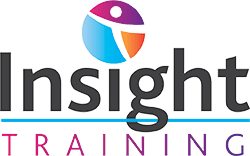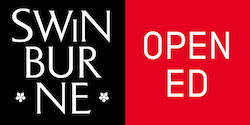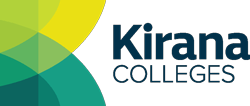 Related subjects
If you know working with children is your passion, but becoming a childcare worker isn't quite hitting the mark — fear not! There are many related career pathways you can explore and research that may be a better fit.
Related articles
If becoming a childcare worker sounds right up your alley, explore more of this wonderful industry through these resources. With these articles, you can learn more about your future role before you get started.

Reviews
Reviews are from Australian workers with this job title or a very closely related one.
Is this your job title?
Share your thoughts and help people decide if this job is right for them.
Helping children grow and develop is great, but being understaffed isn't.
What are the best parts of the job?
I enjoy observing children and being able to extend on these observations. To analyse and continue to offer children experiences that help them develop and challenge ideas. Being able to keep them engaged and allow them to enjoy their interests is very rewarding.
What's the most challenging part?
Being understaffed is the biggest challenge. Having 21 toddlers in one room with four educators, but not all educators being trained to do nappy changes means you have to do more then what's reasonably expected of one person. Having lots of challenging behaviours within the room, but not having consistent staff that can help and support the educators and children to have a safe and supported experience is hard.
Organisation size
5-19 employees
I love being part of yound children's lives and watching them grow.
What are the best parts of the job?
No two days are the same in this career. I love being a part of the child's life. It's great being able to contribute to and support their growth and learning. I can watch them grow from a baby to an independent young human. There's nothing better.
What's the most challenging part?
Understanding individual children's needs and being on the same page as parents can be hard. So can supporting children of different backgrounds or children with special needs. Any family problems, like domestic violence, add a lot of stress.
Organisation size
200+ employees
Can develop relationships and watch children grow, but there's not enough support.
What are the best parts of the job?
I love building bonds with families and children, and being present to watch the children grow and learn new skills.
What's the most challenging part?
There's a lack of support for workers, and it's frustrating when families don't understand our profession.
Organisation size
200+ employees