Personal care assistant job description
Let's get real. Job information online can often be overly optimistic — conveniently glossing over the raw bits. But when you're making decisions about your future, you need all the facts.
That's why we anonymously surveyed personal care assistants about their job, with hopes of getting an honest insight into what it's really like.
While we did our best to ensure respondents were Australians and verified their job titles with proof of employment, we can't guarantee complete accuracy — or that your experiences in the field will reflect theirs. So, we suggest that you take these insights as a guide only and try to talk to people in the field before making an important decision.
Personal care assistants work with people of all ages who need support due to illness, injury or disability. They provide care and support to their clients and help with day-to-day tasks such as domestic duties, hygiene, and running errands. Daily activities can vary, and the level of support provided depends on the person you're working with.
Tasks and responsibilities for a personal care assistant
Personal carer duties and responsibilities can include:
Providing care, support and friendship to frail or recovering clients
Noting and reporting changes in the client's health and mental state
Assisting with personal care, showering and other hygiene tasks
Helping clients engage in various activities
Keeping the client's house clean, free from hazards and helping with other home care tasks 
Running errands for clients 
Adhering to client care plans
How to become a personal care assistant
Employers typically require you to have a qualification in individual support to consider you for a position as a personal care assistant.
Study

Although not strictly required, studying a course through a Registered Training Organisation is the best way to prepare for a personal care assistant role. Achieving a qualification in individual support gives you the core skills and knowledge you need to work confidently in the role. You can complete a Certificate III in Individual Support (Disability) (CHC33015) in as little as nine months. With practical placements part of the course, you also gain valuable job experience.

Traineeship

Completing a traineeship or apprenticeship in the personal care field is an excellent option if you prefer to work and study simultaneously. In a support care traineeship, you get paid to undertake on-the-job training while also completing a nationally recognised qualification. Organisations hire trainees the same way as regular employees and register the positions on apprenticeship provider websites and even job boards. To find the right traineeship for you, you can contact your nearest Australian Apprenticeship Support Network provider, who can help you find an employer and registered training organisation to complete the relevant qualification. All the information you need to get started is here at australianapprenticeships.gov.au.

Volunteer

Contact any local care service provider or residential aged care facilities and enquire about volunteering. In a volunteer position, you can gain access to knowledge from registered nurses and other healthcare providers, giving you an idea of what's involved in a personal care assistant role.

Police check and Working with Children Check

When you work in the support or healthcare sectors, you typically need to complete a National Police Check and a Working with Children's Check.
Pathway options
You might find a role as a personal care assistant is perfect for your lifestyle and make this your life-long career. But, personal care assistant jobs can also be a great starting point to progress further into other healthcare or more senior roles.
Possible career paths could be:
Junior
Personal care assistant

Personal carer

Home care assistant

Residential care worker

Aboriginal health worker (aged and disability care)

Most common qualification: Certificate III in Aboriginal and/or Torres Strait Islander Primary Health Care (HLT30113)
Explore related qualifications
Completing an accredited course in individual support is the best way to get personal care assistant qualifications. 
Certificate III in Individual Support
Study method
In-class
Online
This course is a nationally recognised training qualification for a personal support worker in either a clients' home or a care facility. The course provides you with the fundamental skills and knowledge to work in disability support services and work one-on-one with clients to promote independence and overall well-being.
The average duration of this course is 35 weeks full time or part-time equivalent. Learners can self-pace their studies with some providers, and a variety of blended learning options are available. To complete this qualification, a minimum of 120 hours of work placement is required.
Fee concessions and scholarships may be available depending on the course provider and learner eligibility.
10 providers offer this course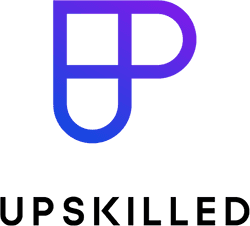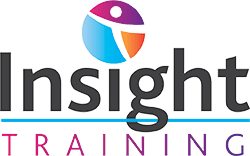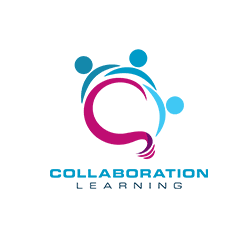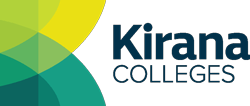 Related subjects
Other careers supporting vulnerable people are in abundance. Healthcare and community services are always looking for more enthusiastic newcomers.
Related articles
Does a career in personal care assistance sound perfect for you? Information on the healthcare and services sector is accessible through a comprehensive catalogue of helpful resources.
Reviews
Reviews are from Australian workers with this job title or a very closely related one.
Is this your job title?
Share your thoughts and help people decide if this job is right for them.
Get to make a positive difference in other people's lives, make connections and help them as they lose independence.
What are the best parts of the job?
For me, the best part is making a difference in a person's day. For some of the people we care for, we are the only ones they see during the day, and the help we provide enables them to stay in their own home. I also get a lot of satisfaction out of winning over clients who are new to care and very resistant to it. They are often losing their independence and have some emotions attached to that. I love getting to know the clients, having a chat and hearing their stories.
What's the most challenging part?
The first thing would definitely be lack of hours and low pay. It is very hard to get 25 hours per week, let alone 38. I also feel that while low skilled, this is a job that is important and something not many people want to do. So, better pay would show that appreciation. Behavioural problems can be challenging, not only from the clients but their family members. This job takes quite a bit of assertiveness to ensure you are protecting yourself from injury, it is very easy to do too much because you care.
Organisation size
200+ employees
Helping people is an enjoyable career.
What are the best parts of the job?
Helping people in need is the best part of the job, since many of the patients I am looking after cannot help themselves and complete certain tasks.
What's the most challenging part?
One of the most challenging aspects of my career is feeding the patients I am looking after who do not have the mobile ability to feed themselves.
Qualification
Bachelor's degree
Organisation size
20-199 employees
Helping others is rewarding but you need to have time management skills.
What are the best parts of the job?
Helping others is definitely the best part of the job. I go to work every morning knowing I am making a positive difference in the world and someone else's life.
What's the most challenging part?
Time management is a crucial part of the job and can be a challenge, so it's essential to always keep on schedule.
Organisation size
200+ employees