Childcare assistant job description
Let's get real. Job information online can often be overly optimistic — conveniently glossing over the raw bits. But when you're making decisions about your future, you need all the facts.
That's why we anonymously surveyed childcare assistants about their job, with hopes of getting an honest insight into what it's really like.
While we did our best to ensure respondents were Australians and verified their job titles with proof of employment, we can't guarantee complete accuracy — or that your experiences in the field will reflect theirs. So, we suggest that you take these insights as a guide only and try to talk to people in the field before making an important decision.
Childcare assistants help childcare teachers with child supervision and play. They are responsible for maintaining an organised, clean environment that is hygienic and safe for children, and assist the teacher with the execution of learning activities. They also provide additional help to children if they need it.
Tasks and responsibilities for a childcare assistant
Childcare assistants assist teachers and educators in the daily routines expected of a childcare centre, kindergarten or community centre. 
A child care assistant's job description includes:
Setting up, cleaning and organising all materials required throughout the school day
Encouraging constructive, meaningful play with children
Providing comfort, reassurance and extra help to children who may need it
Helping plan and implement stimulating activities with the childcare teacher
Maintaining exceptional sanitary and safety standards
How to become a childcare assistant
To become a childcare assistant, you need to complete these four key steps.
Complete an Australian Working with Children Check

A WWCC is an ongoing assessment that determines whether someone is a risk to children and includes a police background check. All workers who intend to work in child-related industries must have a valid Working with Children Check (WWCC). In Queensland, this is called a "Blue Card". To obtain your WWCC, you can apply through your state government's website and provide proof of identity.

Complete a Certificate III in Early Childhood Education and Care (CHC30113)

This is the minimum qualification required to become a childcare assistant. This course teaches the technical and theoretical knowledge required to be a childcare assistant. Study teaches you a broad range of skills, including caring for children at various ages, supporting their development mentally and physically, supporting play, and behaviour management techniques. During a Certificate III in Early Childhood Education, you are required to complete a work placement.

Undertake a work experience placement during your studies

Work placement requirements vary in length depending on which education provider you choose. Usually, work placement can sit between 120 hours to 180 hours and is incorporated into the course's timeline. First aid training is sometimes required before commencing your work placement. Usually, your education provider helps you organise your work placement via a network of childcare partners.

Successfully obtain your First Aid Certificate

Childcare centres, schools, and kindergartens require at least one on-shift staff member to be fully trained in first aid and CPR. Some places of work may require multiple. To be prepared for any requirements, you should have a valid First Aid and CPR Certificate.
Pathway options
Childcare assistant jobs aren't the only fulfilling role in this field. As the demand for professionals in the childcare industry grows, so too do the opportunities for childcare assistants. 
From kindergartens to community centres, there are plenty of career growth opportunities.
Mid
Early childhood teacher

Most common qualification: Bachelor of Education (Early Childhood Education)
Explore related qualifications
Certificate III in Early Childhood Education and Care (CHC30113)
Study method
In-class
Online
This course helps you develop a strong basis of childhood learning frameworks and techniques. You also obtain all the critical health and safety skills required of a childcare assistant. There are no entry requirements for this course, and the average duration is usually around 12 to18 months of full-time study. Study can be both in-person and online.
A Cert III qualification can lead to work as a:
Childcare assistant

Childcare worker

Teacher's aide
12 providers offer this course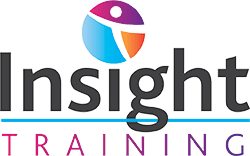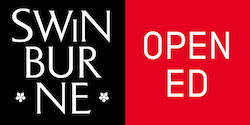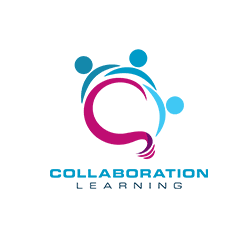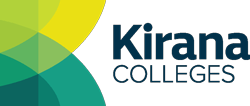 Diploma of Early Childhood Education and Care (CHC50113)
Study method
In-class
Online
A diploma care course goes more in-depth into the knowledge and skills required of children's services workers. A Diploma qualification also has a longer work placement, with an average minimum of 240 hours. This qualification can take anywhere between 12 to 18 months of full-time study to complete, depending on your education provider and how they choose to incorporate work placement into the course's duration.
A diploma qualification can lead to work as a:
Childcare education teacher

Child care worker

Children's program leader

Education support officer
10 providers offer this course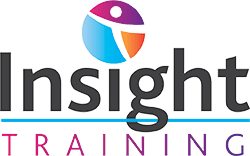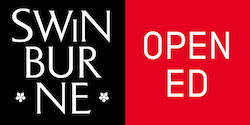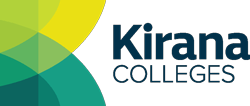 First Aid Certificate
First aid courses are quick and relatively cheap to complete. A first aid course usually only takes one day to complete. However, most providers require you to complete a separate CPR course. First aid courses can be taken at any time and are offered by multiple national organisations, such as Australia Wide First Aid and St Johns.
Related subjects
The childcare industry is quickly growing extremely diverse. It's a field that has numerous career opportunities that all look different. Other roles in child care are abundant and provide the same feeling of fulfilment.
Related articles
If you think becoming a childcare assistant is a great career path for you, explore our catalogue of resources and information pieces on other central roles in the childcare industry.
Reviews
Reviews are from Australian workers with this job title or a very closely related one.
Is this your job title?
Share your thoughts and help people decide if this job is right for them.
Interacting with children building positive relationships is rewarding.
What are the best parts of the job?
Interacting with children is the best part of the job. I love nurturing them through play and education.
What's the most challenging part?
The constant cleaning is a bit of a bore.
Qualification
Bachelor's degree
Organisation size
5-19 employees
Rewarding to be able to care for children.
What are the best parts of the job?
I'm able to take care of others. Taking care of the kids especially is something that really fulfills me.
What's the most challenging part?
All jobs have difficulties of course. The job can get really busy and frustrating sometimes.
Qualification
Advanced diploma
Organisation size
20-199 employees
Specialisation
Early learning and in special teaching
It's fulfilling to help children learn and achieve new things.
What are the best parts of the job?
Seeing the children's faces when they accomplish something.
What's the most challenging part?
The paperwork — there's a lot of it.
Organisation size
20-199 employees