Data analyst job description
Let's get real. Job information online can often be overly optimistic — conveniently glossing over the raw bits. But when you're making decisions about your future, you need all the facts.
That's why we anonymously surveyed data analysts about their job, with hopes of getting an honest insight into what it's really like.
While we did our best to ensure respondents were Australians and verified their job titles with proof of employment, we can't guarantee complete accuracy — or that your experiences in the field will reflect theirs. So, we suggest that you take these insights as a guide only and try to talk to people in the field before making an important decision.
Data analysts collect and analyse data to help organisations perform their best. You see raw data — statistics, numbers, figures, and other pieces of information — and weave it all together, so it makes sense to others and creates actionable insights. Data analysis is a technical role, and it's helpful in all kinds of industries. Your business data interpretations inform stakeholders and people in other business areas to help them make strategic decisions about improving processes. Data helps answer business questions about its users or processes. This analytical work requires a solid grounding in statistics, mathematics, and computer modelling.
Tasks and responsibilities for a data analyst
A data analyst is involved in:
Gathering data from different sources that are relevant to business needs
Analysing data to make sense out of raw numbers, large datasets, and graphs using statistical tools
Identifying important trends that could affect the business
Creating reports and communicating findings to colleagues and business stakeholders, drawing on your communication skills
Designing and maintaining databases using data management skills
Making recommendations about what the business should do, based on the data and your interpretation of it
How to become a data analyst
Study

A Bachelor of Information Technology or similar bachelor degree in maths, statistics, information systems, computer science or a combination of these areas is an excellent start to getting the skills and knowledge you need to be a data analyst.

Gain real-world work experience

As you study, be on the lookout for relevant opportunities to build your data analytics skills in hands-on ways. You may be able to join a research project, take on an internship, or even work on your own self-driven data analytics projects.

Find a job

Graduate entry-level data analyst jobs are available to those with relevant qualifications and hands-on experience. However, as it can sometimes be a competitive area, you may need to consider other options as a graduate.

Consider further study

t's common for people working in data analysis to have master's level qualifications in data science, machine learning, statistical analysis, big data, and data analytics. You can also enrol in shorter bootcamps or certificate programs. These qualifications will allow you to hone skills more specific to data analysis and deepen your knowledge.
Pathway options
As they upgrade their skills and experience, data analysts build solid skills to put them in line for promotions.
Potential career paths include:
Explore related qualifications
Diploma of Information Technology
Become fluent in the fundamentals of IT. This course, while not usually enough by itself to land you a data analyst role, can serve as an entry pathway to the Bachelor-level course (often going straight into the second year). This is helpful if you're an interstate or international student, over 25, a VCAL student, or didn't get a high enough ATAR score. With this qualification, you'll be ready to enter the IT workforce in an entry-level role, laying the foundation for a more senior role.
2 providers offer this course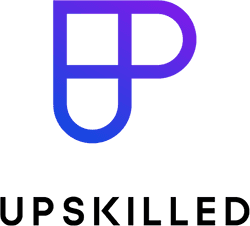 Bachelor of Information Technology
Immerse yourself in the world of IT with areas of study such as information systems, cloud computing, computer programming, data science and analysis, computer algorithms, SQL, app development, cybersecurity, tech entrepreneurship, and more. This qualification will build your confidence with computers and coding, give you an overview of the fundamentals of all things IT, and will show you how technological skills fit into the world of business. A bachelor of Information Technology typically takes three years of full-time study (or part-time equivalent).
1 providers offer this course
Related subjects
People interested in analysing data and using technology to solve complex problems may also like to investigate:
Related articles
Want to learn more about the career possibilities in IT and data? Keep reading for deeper insights.