Systems analyst job description
Let's get real. Job information online can often be overly optimistic — conveniently glossing over the raw bits. But when you're making decisions about your future, you need all the facts.
That's why we anonymously surveyed systems analysts about their job, with hopes of getting an honest insight into what it's really like.
While we did our best to ensure respondents were Australians and verified their job titles with proof of employment, we can't guarantee complete accuracy — or that your experiences in the field will reflect theirs. So, we suggest that you take these insights as a guide only and try to talk to people in the field before making an important decision.
A systems analyst is responsible for ensuring that a business's IT systems work for its specific needs. You work at the interface of business needs, processes, and technical know-how. You translate wants and conditions from the business side of an organisation into technical specifications, enabling system developers and other technical staff to understand what they need to do and implement it successfully. Systems analysts are top communicators who understand both their organisation's business and technical needs and can translate between them. To be a great systems analyst, you need to be organised, fantastic at delegation, and enjoy problem-solving.
Tasks and responsibilities for a systems analyst
The duties and responsibilities of a systems analyst include:
Liaising with business analysts and all relevant stakeholders to understand what the business needs are for technological systems
Writing and assigning briefs to technical teams consisting of IT professionals, systems developers, and programmers to work on IT systems in line with business needs
Analysing technical processes to make sure they're as efficient, cost-effective, and straightforward to use as possible
Upgrading computer systems as required, installing new systems, software, and hardware
Undertaking quality control checks on computer systems
Playing a role in user training and troubleshooting
How to become a systems analyst
Study

Although it's possible to learn the skills you need to be a systems analyst informally, most organisations expect you to have university-level education like a Bachelor of Information Technology, Bachelor of Computer Science, or Bachelor of Business Administration.

Gain work experience

As you study, you may have the opportunity to get hands-on experience working in computer systems through research projects or internships.

Find a relevant job

You can get an entry-level systems analyst job as a university graduate. Cast your job search wide because systems analysts are sought after in many industries.
Pathway options
As you gain experience as a systems analyst, you may be able to move into higher-level roles, with potential career paths like:
Explore related qualifications
Diploma of Information Technology
Lay the groundwork for a successful career in IT. This vocational qualification can be an entry pathway into the Bachelor of Information Technology, perfect for you if you don't meet the entry requirements for a degree (including interstate and international students, VCAL students, those who didn't get the required ATAR score, and over 25s). It's also an excellent way to gain skills and experience for an entry-level position in the industry before launching into a degree.
1 providers offer this course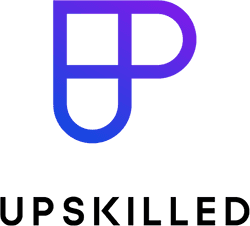 Bachelor of Information Technology
Immerse yourself in all things IT. In this degree, study the fundamentals of various areas and specialise in an area of interest. Learn about information systems, server administration, cloud computing, SQL and database management, computer programming, data science, cybersecurity, and more. This qualification builds your confidence with computers and coding and gives you an overview of how IT can be invaluable to businesses. A Bachelor of Information Technology takes three years of full-time study (or part-time equivalent).
1 providers offer this course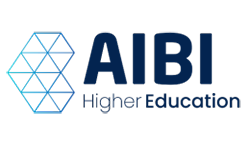 Bachelor of Business Management
Study method
In-class
Online
In this qualification, you learn what it takes to run a business, manage complex projects, and work with people, technology, and other resources to get the best out of a business. The course units cover economics, business analysis, human resources management, marketing, leadership, corporate strategy, and more. You may also choose subjects relevant to business technology like databases, information systems, and data analysis. This degree also takes three years of full-time study (or part-time equivalent).
12 providers offer this course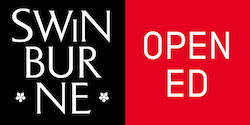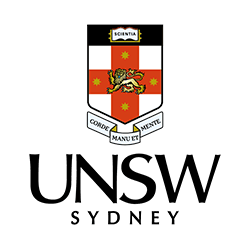 Bachelor of Computer Science
A bachelor degree in computer science tends to be more theoretical than a degree in IT. In this qualification, you learn the fundamentals of how computers work. The focus is on topics like programming in various contexts (e.g. parallel programming, database programming, making big programs, software development, software engineering, and more), artificial intelligence, software design and engineering, algorithms, and computer programming as problem-solving. This degree takes three years of full-time study (or part-time equivalent).
Related subjects
If you're interested in building technological solutions in a team to meet business needs, you may also be interested in these related fields:
Related articles
Dive deeper into the world of IT careers with in-depth analyses, expert interviews and industry overviews.
Reviews
Reviews are from Australian workers with this job title or a very closely related one.
Is this your job title?
Share your thoughts and help people decide if this job is right for them.
The job's not great, but the people are.
What are the best parts of the job?
Not much, the people I work with are good though.
What's the most challenging part?
When things get behind schedule, it can be quite stressful.
Qualification
Advanced diploma
Organisation size
0-4 employees
Specialisation
Data and hardware
Variety and interest.
What are the best parts of the job?
I get to face different challenges every day, so there's always something interesting to work on.
What's the most challenging part?
Tight schedule and fast moving environment
Qualification
Bachelor's degree
Organisation size
200+ employees
Intense, but room for innovation.
What are the best parts of the job?
There is plenty of time for innovation, which is my favourite part.
What's the most challenging part?
Developing new products and getting everyone aligned is no small feat.
Qualification
Graduate diploma
Organisation size
200+ employees
Specialisation
Creating new products