Teacher's aide job description
Let's get real. Job information online can often be overly optimistic — conveniently glossing over the raw bits. But when you're making decisions about your future, you need all the facts.
That's why we anonymously surveyed teacher's aides about their job, with hopes of getting an honest insight into what it's really like.
While we did our best to ensure respondents were Australians and verified their job titles with proof of employment, we can't guarantee complete accuracy — or that your experiences in the field will reflect theirs. So, we suggest that you take these insights as a guide only and try to talk to people in the field before making an important decision.
A teacher's aide assists teachers in the classroom with a variety of tasks, from helping organise and prepare activities for the students to working closely with students who require extra assistance. Teacher's aides also help out with handling student behaviour and classroom productivity, ensuring students are always learning with their best efforts.
Tasks and responsibilities for a teacher's aide
Successful teacher's aides are excellent multi-taskers. From general classroom administrative tasks to working closely with small groups of children and communicating with parents, teacher's aides have a diverse range of duties. Typical teacher's aide duties and responsibilities include:
Helping with various admin, organisational and preparation tasks necessary for the smooth running of the classroom
Communicating and planning lesson plans and teaching methods with teachers
Supporting students' learning while encouraging independence and confidence
Assisting with student behaviour management
Providing care and support to special needs students (if you have the necessary qualifications and skills)
How to become a teacher's aide
Complete an Australian Working with Children Check

Before starting a childcare related qualification, you need to obtain two very important checks — a Working with Children Check (WWCC) and police check. A WWCC usually includes a police check and is mandatory for any worker who plans to work with or around children. This check helps employers verify that you're not a risk to children and their wellbeing. A WWCC is easily attainable through your state government's website — you just need to provide forms of identification.

Complete a Certificate III in Education Support (CHC30213)

At a minimum, teacher's aides need to complete this entry-level qualification with an RTO (Registered Training Organisation). During your studies, you learn the technical and theoretical knowledge required to be a teacher's aide. This teacher's aide course helps you develop a strong basis of childhood learning techniques and strategies for various learning needs. You learn how to help develop children's numeracy, literacy, and communication skills and obtain the critical health and safety skills required of a teaching aid.

Undertake a work experience placement during your studies

During a Certificate III in Education Support, you also complete a work placement. A typical work placement requires a minimum of 120 hours. Placement is generally incorporated into the course's timeline. Sometimes, first aid training is required before commencing your work placement. Often, your education provider helps you organise your work placement via a network of childcare partners. We also suggest joining 'Australian Teacher's Aide' — a national organisation that supports and develops teacher's aide's roles in schools.
Pathway options
As a teacher's aide, you're exposed to a wide range of responsibilities and tasks that can lead to new interests and more opportunities in the education industry. From early learning to primary and secondary school, there are multiple career choices available to you that can still satisfy your giving nature.
Mid
Early childhood teacher

Most common qualification: Bachelor of Education (Early Childhood Education)
Explore related qualifications
Certificate III in Early Childhood Education and Care (CHC30213)
Study method
In-class
Online
This formal qualification is an excellent introduction to the world of education support work and covers essential, necessary skills all teacher's aides should have. There are no entry requirements for this course, and the average duration is usually around 12 to16 months of full-time study. Study can be both in-person and online.
After completing this certificate III, you can start work as a:
Teacher's aide

Teacher assistant

Education assistant

Education support worker

Support worker (assisting children with

disabilities

)

Learning support assistant
10 providers offer this course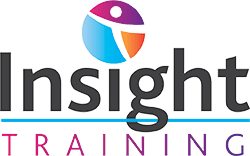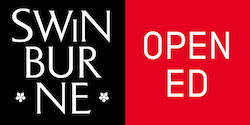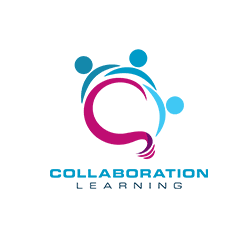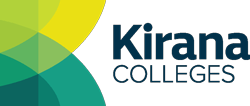 Certificate IV in Education Support (CHC40213)
Study method
In-class
Online
Those who want to work more closely with special needs children in a more educational capacity should consider completing a Certificate IV in Education Support. A Cert IV usually takes between 18 to 24 months of full-time study complete. This qualification also requires a work placement. 
This qualification allows you to work as a:
Teacher's aide

Education assistant

Special needs

teacher aide

Language or literacy worker
2 providers offer this course

Diploma of Early Childhood Education and Care (CHC50113)
Study method
In-class
Online
A diploma care course is a more comprehensive course, providing you with more technical knowledge and sharpened skills. A Diploma qualification also has a longer work placement, with an average minimum of 240 hours. This qualification can take anywhere between 18 to 24 months of full-time study to complete, depending on your education provider and how they choose to incorporate work placement into the course's duration.
After completing a diploma qualification, you can start work as a:
Authorised supervisor (early childhood services)

Early childhood services coordinator

Centre manager (early childhood services)

Director (early childhood services)

Early Childhood educator
8 providers offer this course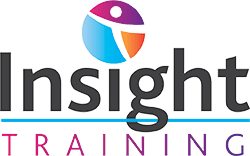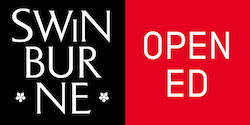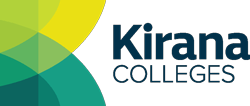 Related subjects
The early childhood education industry is quickly growing and offering plenty of career opportunities for childcare professionals. If you're passionate about working with children and helping them grow and succeed, there are so many other careers to explore. With your caring nature, all of these roles offer fulfilment and success.
Related articles
Interested in taking the next steps towards this exciting career path? Learn more about the nitty-gritty of becoming a teacher's aide.
Reviews
Reviews are from Australian workers with this job title or a very closely related one.
Is this your job title?
Share your thoughts and help people decide if this job is right for them.
Helping students is very worthwhile
What are the best parts of the job?
If you're passionate about working with students, then you're already well on your way to thriving in this meaningful career. Being able to help children reach their full potential and motivate them to learn is extremely rewarding. Even the smallest wins make me feel so accomplished as a teacher's aide. No two days are the same, and I love the relationships I've built with both the team and my kids.
What's the most challenging part?
Deadlines and time management can be tough, and dealing with different kinds of people going through their own challenges can be quite stressful.
Organisation size
200+ employees
Specialisation
Students with additional needs
Making a positive difference in children's lives
What are the best parts of the job?
Working with children is always exciting. Watching them learn, grow and thrive is something I enjoy the most. Facilitating their interactions with their teacher and classmates, helping them expand their creativity and discover their passions is a major win in this career for me. Flexibility with hours is also a plus.
What's the most challenging part?
Dealing with parents is a challenge, particularly getting them actively involved in encouraging learning activities outside of the classroom. It generally comes from a place of misunderstanding what needs to be done and why. For the most part, they are pretty receptive to getting their child involved in outside-of-the-classroom activities once they get a better understanding of how.
Qualification
Bachelor's degree
Organisation size
200+ employees
Teaching different children and personalities is very gratifying
What are the best parts of the job?
Have multiple opportunities to teach different children is an enjoyable part of the role.
What's the most challenging part?
Randomised and unexpected lessons can be tricky to navigate if you generally aren't exposed to them.
Qualification
Bachelor's degree
Organisation size
Self-employed
Specialisation
Mathematics and primary education