Accountants
Being an Accountant is one of the most sound professions you can undertake. Just about every business needs an Accountant in some way, shape or form. Job prospects are great and the money is good too. Let's take a look in detail.
---
Job Growth
The number of Accountants working in Australia is expected to increase by 16.6% by 2019
Education Level
91.8% of Accountants have gained a qualification at a Diploma level or above
Most Important skills for an Accountant
Giving full attention to what others are saying
Using mathematics to solve problems
Understanding written documents
Communicating effectively in writing
Key Statistics for Accountants
How do I become an Accountant?
Entry level acccounting courses generally don't carry any pre-requisites. So, if you are just starting out and haven't got any experience, this is where you should look.
Certificate IV in Accounting
Certificate III in Accounts Administration
Progress your career
If you are looking to take the next step in your Accounting career, look to a Diploma or Bachelor Degree. Diplomas can be used as a pathway program if you aren't ready to step straight into a Bachelor.
Diploma of Accounting
Bachelor of Accounting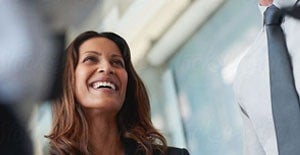 Check out all of the Accounting courses and discover the perfect direction for you.
More
Accounting Jobs